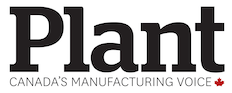 OTTAWA — The federal government is scaling back its carbon pricing plan for heavy industrial emitters in a bid to cut greenhouse gas production without creating an incentive for companies to simply up and leave Canada altogether.
Last week, Environment Minister Catherine McKenna quietly set out a new plan for industrial emitters which produce more than 50,000 tonnes of greenhouse gases each year, reducing the amount of emissions on which they will have to pay a carbon price.
McKenna said the government heard from companies that the initial plan as announced last winter was too onerous. She said any plan has to be done looking at the environment and the economy together.
"We don't want to drive industry out of our country," McKenna said.
The initial proposal was to cap emissions for heavy emitters at 70 per cent of the average emissions intensity in any particular industry. Emissions intensity measures greenhouse gases per unit of production.
The system would have companies whose emissions place them below the cap earn credits they could trade with companies that come in above it. Companies above the cap can innovate to reduce their emissions, buy credits to offset their emissions, pay the carbon price on emissions over the cap, or some combination of the three.
But after consulting with industry and reviewing the competitiveness factor for industries that have to go toe-to-toe with companies in jurisdictions like the United States, where there is no national carbon price, Ottawa is now proposing raising the cap to 90 per cent for lime, cement, nitrogen fertilizer, iron and steel producers and 80 per cent for most others.
This federal plan will only be used in provinces that don't have their own federally-approved carbon pricing system in place by January 1.
Stewart Elgie, director of the Environment Institute at the University of Ottawa, said the government is making a smart change because it reflects the reality that very few industries will be able to cut emissions more than 10% to 20% over the next five years.
Taxing above 10% to 20% would hurt a company's ability to innovate and find a viable solution, Elgie said.
Anything beyond that raises the cost to business without changing behaviour, and that's where companies start looking to move to jurisdictions with lower taxes.
Raising the caps will achieve the same amount of emissions reduction with a lower cost to business, he added.
"This is a sensible decision for both the environment and the economy," said Elgie.
Many industries in Canada are facing competitive pressure from the tariff war started by the United States, major to U.S. corporate taxes and a scaling back of US environmental policies.
Conservative Finance Critic Pierre Poilievre hailed the government move as a victory in his party's anti-carbon tax campaign, arguing this is an admission from the Trudeau Liberals that carbon pricing makes Canada less competitive.
However he said the lighter burden should help industry but doesn't reduce the burden the carbon price will place on individual consumers.
"They should just cancel the carbon tax," said Poilievre.
Some industries contacted Wednesday indicated they were still looking at the new plan to see what the impact will be.
Carol Montreuil, vice-president for Eastern Canada at the Canadian Fuels Association, said the consultations are still underway and the final system is a work in progress. The association represents oil refiners, and Montreuil said he's hopeful refineries will be included in the 90 per cent group in the end.
"We are certainly in favour of putting a price on carbon, we favour that, we think it's the right direction, we think it does on the long term bring the right behaviour to try to reduce GHG emissions," he said.
He said the refining sector is just as trade-exposed as lime and cement "so we don't understand why, this time, for this specific analysis that was just completed, we didn't make the cut.
Files from Ian Bickis in Toronto.