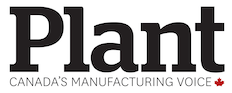 OTTAWA — The Trudeau government's new 10% tariff on American whiskey could force bourbon aficionados to shell out more for a drink, prompting some to switch to a domestic blend, but Canadian distillers fear the politically motivated move could paint a reciprocal target on their industry.
The federal government confirmed June 29 that American whiskey is on its final list of dozens of American goods subject to retaliatory tariffs starting July 1 in response to the crushing steel and aluminum tariffs imposed by the Trump administration.
The strike is both political and symbolic – it would target Kentucky, the home state of Senate Majority Leader Mitch McConnell and the heart of a distinctly American product in the midst of a rise in global popularity.
Any price increase could drive some Canadian drinkers to choose a domestic blend, an historic Canadian product that is experiencing its own moment in the global spotlight, including the recognition of Crown Royal's Northern Harvest Rye as 2016 World Whisky of the Year.
But Canadian distillers also fear the tariffs could spark reciprocal levies from US President Donald Trump against Canadian whiskies sold into the bigger US market, just as Americans seem to be embracing the lighter-tasting spirit from north of the border.
US whiskey producers of popular Kentucky bourbons and Tennessee-style whiskeys could pass along the 10 per cent tariff to Canadian consumers. Jack Daniel's producer has already announced it will increase prices by about 10 per cent in the European Union due to the impact of a new 25 per cent tariff in response to Trump's tariffs on steel and aluminum from the trading bloc.
Jack Daniel's maker Brown-Forman said it's taking a brand-by-brand and province-by-province approach to dealing with Canada's tariff.
"Tariff increases could be passed directly to the customer in full, partially or not at all," it said.
But some provincial liquor boards appear set to raise prices on their own.
The Societe des alcools du Quebec carries 20 US whiskies in continuous supply that would be affected by the surcharge if it comes into effect. Prices could rise as much as $4 per 750-millilitre bottle, it said.
A spokeswoman for the Nova Scotia Liquor Corporation said bourbon retail prices will rise in accordance with the 10 per cent tariff on July 16 – once the corporation can make changes to promotional materials that will be issued on that date.
Price increases on American whiskey could prompt bourbon connoisseurs to switch to Canadian whisky instead, increasing the customer base for the domestic spirit, Davin de Kergommeaux, author of "Canadian Whisky: The Portable Expert."
However, he warned, the possibility of reciprocal tariffs "could be pretty devastating" given that the US is the world's largest market for Canadian whisky.
In 2017, 157.5 million litres of Canadian whisky was sold in the States, according to the Distilled Spirits Council – up 2.4% from the previous year.
From the 1860s until about 2010, Canadian whisky was the most popular whisky style among American drinkers, he said. Recently, bourbon gained popularity and is now neck-and-neck with the Canadian-style blend, which includes labels such as Crown Royal and Canadian Club.
Tariffs on Canadian whisky would impact distillers' ability to export south of the border, said David Farran, owner of Eau Claire Distillery, a new producer in Turner Valley, Alta.
"Everybody gets hurt with a tariff like this, no matter what side of the border you're on," he said.
"That would be a disaster for everybody and I think that's the slippery slope of a tariff trade war."