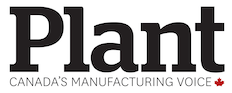 BURLINGTON, Ont. — Terrapure Environmental Ltd. is expanding its environmental and industrial services capabilities with the acquisition of a Hamilton firm.
The Burlington, Ont. company has purchased the Canadian industrial services and waste management operations of Envirosystems Inc., a provider of industrial and waste management services to a broad range of industry sectors, including petrochemical/refineries, marine, mining, municipal, and pulp and paper.
Terms of the deal were not disclosed.
"This acquisition represents the combination of two Canadian leaders in environmental and industrial services," said Todd Moser, president and CEO of Terrapure. "By welcoming the Envirosystems team to Terrapure, we are creating a more comprehensive and resourceful organization to serve our blue-chip customers across the country with a broad and diverse suite of resource recovery and environmental solutions."
Envirosystems has over 1,000 employees and 25 locations across Canada.
Its former ownership group is retaining Envirosystems' catalyst changeout business as well as its US specialty industrial services businesses which are in the process of being rebranded as Maviro. Maviro is headquartered in Houston, and has 13 locations across the US.