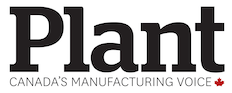 OTTAWA—Canada's wholesale sales rose 1.2 per cent to $63.7 billion in May, helped by higher sales of lumber, millwork, hardware and other building supplies, Statistics Canada reported Monday.
It said there were advances in four of the seven subsectors it tracks, but the large motor vehicle and supplies sector fell 2.5 per cent to $11.1 billion, the lowest since December 2016.
Despite weakness in the auto sector, CIBC economist Royce Mendes wrote that May's wholesale sales were a positive surprise to the estimate of 0.7 per cent.
"The trifecta of retail, manufacturing and wholesale trade all showing strength will push May GDP even higher than the already healthy estimates heading into today's number," Mendes concluded.
Gross domestic product figures for May will be released July 31.
Statistics Canada said May's wholesale sales were helped by the building material and supplies subsector, which rose 5.0 per cent to $9.7 billion, the third consecutive increase for the industry and the highest sales level since July 2017.
The farm product subsector rebounded in May after a decline in April. The sector's wholesale sales for May rose to $859 million, a 25.5 per cent gain from April—the third increase in four months and the highest since last November.
Regionally, wholesale sales were up in eight provinces, with Alberta contributing the most and more than offsetting a decline in Ontario, StatCan said.
Alberta wholesale sales rose 6.7 per cent to $7.3 billion—the highest level of record.
Ontario wholesale sales fell 0.9 per cent to $32.1 billion, with declines led by motor vehicles and parts as well as food, beverage and tobacco.