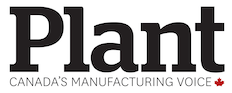 HALIFAX — BP Canada has been given the green light to restart drilling operations off the coast of Nova Scotia, a month after the energy giant spilled thousands of litres of drilling mud.
The Canada-Nova Scotia Offshore Petroleum Board says it gave the company approval to resume drilling operations July 22.
The board says the leak of 136 cubic metres of synthetic drilling mud from BP Canada's West Aquarius drilling unit about 330 kilometres southeast of Halifax was caused by a loose connection in the mud booster line.
It says the energy firm has put in place measures to prevent another accident, including replacing a section of the mud booster line and installing a pressure system alarm.
Stuart Pinks, CEO of the board, says the regulator is satisfied those measures allow for drilling operations to resume safely.
Synthetic-based mud is a heavy, dense fluid used during drilling to lubricate the drill pipe and regulate reservoir pressure.