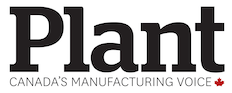 OTTAWA — Canada's envoy to Washington will brief finance ministers from across the federation next week on the roller-coaster relationship with the US.
The gathering June 26 in Ottawa will take place before a Canadian backdrop of increasing economic uncertainty – from difficult NAFTA negotiations, to competitiveness worries related to US reforms, to tit-for-tat tariffs with the country's largest trading partner.
Federal Finance Minister Bill Morneau will host his provincial and territorial counterparts at the meeting, which will include a presentation by Canada's US ambassador, David MacNaughton. Ambassadors don't typically attend the sessions.
MacNaughton will discuss the state of a bilateral relationship that has showed significant signs of strain in recent weeks.
The meeting will include another unconventional aspect: finance ministers will be joined at the table by chief financial officers from the private sector.
Bank of Canada governor Stephen Poloz is also scheduled to address ministers on the economy.
The twice-a-year finance ministers' meetings typically focus on pressing, internal Canadian issues – but the emergence of several big challenges tied to Washington means next week's talks will no doubt spend considerable time on the US.
For weeks, Canada and the US have been locked in an ugly trade dispute that deteriorated into a highly unusual exchange of tough words between the neighbours' leaders.
Earlier this month, US President Donald Trump imposed hefty tariffs on steel and aluminum imports from some of his country's closest allies, including Canada. In response, Ottawa has threatened retaliatory tariffs against the US that are set to go into effect July 1.
Prime Minister Justin Trudeau has called the tariffs "insulting" because they are based on the premise Canada poses a national security risk to the US.
Trudeau's words earned him an unprecedented personal attack from Trump and a pair of the president's top advisers after the G7 summit in Quebec.
Canada has also dealt with significant uncertainty related to the US on other fronts.
The two countries, along with Mexico, have struggled to reach a deal on a renegotiated North American Free Trade Agreement.
On competitiveness, Canada is facing unknown impacts connected to substantial U.S. corporate tax cuts earlier this year.
Business associations have warned the U.S. tax changes could end up inflicting more damage on the Canadian economy than would the possible termination of NAFTA.
Many have urged Morneau to respond quickly by cutting Canada's corporate tax rate.
But before introducing any changes of his own, the federal finance minister has said he's taking the time necessary to carefully assess the possible consequences of the US reform for Canada.
Ahead of the ministers' meeting, Morneau will also seek input from private-sector economists at a meeting Friday.
It's an unusual gathering between Morneau and the economists that will come in addition to their traditional, twice-a-year sessions.
Federal finance ministers typically convene private-sector economists to get their opinions and forecasts in the lead-up to the release of budgets and fall economic statements.
But a spokesman for Morneau said the minister hopes to keep his "ear to the ground" by holding more frequent meetings with the group of experts, which usually includes economists from big banks, industry associations, think tanks and academia.
Daniel Lauzon said the meeting isn't tied to any specific event and is in the same vein as Morneau's ongoing listening tour on business competitiveness, which is expected to continue into the fall. The gathering will be less formal because it won't include a photo-op or a news conference, he said.