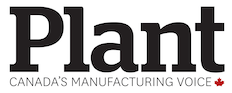 WATERLOO, Ont. — A Chinese automaker that wants to bring out a line of electric cars with some self-driving capabilities has selected BlackBerry Ltd. to provide software designed to ensure critical systems can run safely at all times.
BlackBerry says it will license its QNX technology for use in Byton's first series of intelligent production vehicles, which the are to come out in the Chinese market in 2019 and for the US and Europe the following year.
Financial terms of the agreement were not disclosed.
Based in Nanjing, Byton's first vehicles won't be driverless, but will have some autonomous capabilities.
Byton vice-president Jeff Chung said in a statement that the automaker aims to integrate navigation, infotainment and critical functions into a seamless system.
BlackBerry QNX will provide its operating system as well as other software, which isolates sub-systems to ensure that safety-critical systems, such as the instrument cluster, can run safely.