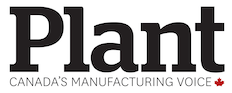 What do the world's leading companies in the fields of manufacturing analytics, smart textiles, unmanned aircraft systems, mobile robotics, point-of-care medical diagnostics, human-computer interaction and customized advanced automation systems all have in common?
Many things, actually. Leaders in their fields, they're helping to redefine the business of manufacturing by combining new technologies with state-of-art production capabilities. These relatively small companies, rapidly scaling up to take advantage of global business opportunities, all face similar challenges in acquiring the talent and the capital they need to grow.
More to the point, they're all Canadian and just some of the partners in Canada's Advanced Manufacturing Supercluster that also includes many leading automotive, steel, food, wood products, advanced materials, aerospace and equipment manufacturers. They've come together to leverage each other's capabilities to improve competitiveness, develop new customer solutions, and grow their businesses at home and around the world.
When the federal government announced funding for five superclusters earlier this year, it recognized Canadian industry needed to step up its game when it comes to research and innovation. This means scaling up and commercializing technologies developed in Canada, improving productivity through the adoption of advanced technologies, and developing the infrastructure and skilled workforce required for strong economic growth in the face of intense competition and rapid and disruptive technological change.
Next Generation Manufacturing Canada, an industry-led, not-for-profit organization, will lead Canada's Advanced Manufacturing Supercluster. We want to see Canadian companies set world benchmarks in competitiveness and growth. To that end, we will work to strengthen collaboration, build capacity, and support the efforts of a wide range of manufacturers, technology companies, academic and research organizations, business networks and public sector agencies.
We'll need to address some critical challenges along the way, beginning with a general lack of awareness about what manufacturers and technology companies are actually doing, what they need to succeed, and what resources and capabilities are currently available to help them grow.
The supercluster will help to identify technology capabilities, map out the assets in our research and training infrastructure, and allow companies to connect more readily with the resources and partners that will help de-risk technology adoption and scale-up.
Facilitating connections between manufacturers and technology companies is an important part of the supercluster's role. So too is streamlining access to applied research, training programs, and technology demonstration and pilot centres that will help manufacturers take new technologies from prototype to full-scale manufacturability.
Supercluster members will also have access to a suite of tools and programs that will improve technology management, de-risk the adoption and scale-up of advanced technologies, and facilitate access to international supply chains. Some of the programs we have in mind include: benchmarking tools, technology visits, and strategic learning events; support for process audits, technology assessments and feasibility studies; and access to modelling, testing, pilot and training centres.
The supercluster will invest approximately $200 million over the next five years in industry-led collaborative projects. Initiatives we fund will be determined by their potential to position Canadian industry at the forefront of global manufacturing. This includes creating new collaborative knowledge and technology supply chains, expanding customers for Canadian technologies, and strengthening technology training and testing capabilities.
The Advanced Manufacturing Supercluster was built initially on the concentration of technology and manufacturing strengths resident in southern Ontario, but manufacturers, technology companies and supporting organizations from across Canada are encouraged to engage in our collaborative activities. We'll be counting on the advice of industry as we shape our support programs and work to align research, education and public policy priorities across the country. All supercluster members will be able to take advantage of our programs, propose collaborative projects and apply to participate as partners or co-investors in our projects. Stay tuned.
Jayson Myers is the CEO of Next Generation Manufacturing Canada. NGen is a not-for-profit organization that matches manufacturing companies with new technologies to drive advanced manufacturing in Canada. E-mail jayson.myers@ngmcanada.com.
This article appeared in the print July-August 2018 print issue of PLANT Magazine.