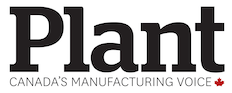 Collaboration is a mighty hard thing for manufacturers to do, but in a world of uncertain market conditions and fast-paced technological change, finding a way to work with others that goes beyond straight buyer-seller transactions is critical for business success.
Sure, everybody's busy. Heads down. Working flat out. What's the point of collaboration? Why should we give away our trade secrets? We don't trust anyone else. Sound familiar?
A recent survey by Statistics Canada indicates that only 17% of manufacturers work collaboratively with other companies on a regular basis – that includes building relationships with their customers and suppliers! Fewer than 8% have a working relationship with colleges or universities, in spite of recognizing the importance of research, education and training. And, only 5% report they work with government research centres or funding agencies. Too hard, they say.
Internal collaboration also appears to be a problem. While 80% of manufacturers have invested in some form of advanced technology over the past three years, 45% have not achieved their business objectives by doing so. One of the main reasons is difficulty breaking down operating silos and bringing in people with the right expertise to deploy and manage advanced technologies in a profitable way.
World-class manufacturing capabilities are built on well functioning, collaborative networks. Successful companies are built on people working together in efficient, effective and flexible ways. It's also true of value chains and must also be the case for Canada's manufacturing sector as a whole.
It's remarkable how many manufacturers think they're alone in experiencing technical or business challenges, and they somehow need to solve those problems on their own. As a result, a lot of companies are re-inventing the wheel, or turning to government to solve their business problems. That's never a good idea.
It's true every company needs a unique value proposition to distinguish itself from competitors. In a world where innovation is paramount, intellectual property, trade secrets and organizational wisdom are important differentiating factors. But something can be learned from or shared with others, and then find solutions to common challenges.
These include rapidly changing expectations or volatile demand; elevated costs and market risks; more stringent standards and regulations; new barriers to market entry; intense international competition; the need to generate a return on investments; or securing a skilled workforce.
I've learned manufacturers are unique, but often in extremely similar ways. Successful companies are turning to others, as well as to education and research institutions, as sources of best practices, technology, knowledge, skills and expertise. They're looking for help improving processes and delivering new, higher value-adding products and services. Collaboration with innovation partners and among technology providers is crucial in developing integrated solutions, then deploying them in a manageable and cost-effective way.
The rapid pace of technological change provides an incentive for companies to work together. At the same time, digital technologies are enabling a greater degree of connectivity, information sharing, knowledge generation and collaboration internally and across value chains.
Digitization is enhancing: process visibility; predictive capacity; real-time collaborative design; development, engineering and testing capabilities; supply chain traceability and tracking; and direct interaction between customers, manufacturers and solution providers. In doing so, it's also transforming the nature of value chains. More companies are partnering in flexible networks to generate solutions, co-create value, manage talent, mitigate risks and shape rather than forecast and respond to changes in demand.
All this is creating new challenges for value-chain partners in managing, applying and protecting data, sharing information and intellectual property, and getting the best out of working together. These challenges can only be solved by strengthening collaborative relationships.
Solutions must be built on trust and they depend on greater transparency and visibility throughout value streams. They also depend on building mutually agreed processes for sharing knowledge, risks and rewards. As in any company, they're founded on a common vision of business purpose, a shared view of delivering value to customers, and a commitment to minimize errors and improve business processes, including the integrity of data and the efficiency of information flows.
Collaboration doesn't come easily, but it's an important means of managing fast-paced change in technologies and market conditions. Much like the deployment of advanced technologies, collaboration needs to be managed well. Lean and six sigma principles are a good place to start.
Jayson Myers, the CEO of Next Generation Manufacturing Canada, is an award-winning business economist and advisor to private and public sector leaders. E-mail jayson.myers@ngmcanada.com. Visit www.ngmcanada.com.
This article appeared in the January-February 2020 print edition of PLANT Magazine.