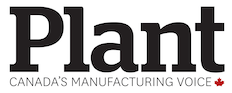 When Airbus Helicopters Canada Ltd. announced it was making a "multi-million" investment at its Fort Erie, Ont. plant, it did not get any provincial or federal money. It won a global mandate for engine cowlings based on the high quality of its work force and production capabilities. The result: 40 jobs added to a workforce of 235.
That's not how it works in the automotive sector where thousands of jobs are at stake.
Ford recently announced a $700 million plant investment in its Oakville Assembly Plant to produce vehicles for many worldwide markets. The financial participation of the Ontario and federal governments helped Ford Canada win the mandate.
Chrysler Group CEO Sergio Marchionne made a pitch for about $700 million from the Ontario and federal governments to help with what was speculated to be a $3.6 billion investment in the automaker's Windsor and Brampton, Ont. operations. But by doing so he ignited more debate over whether or not governments should be tapping the taxpayer to finance corporate projects.
The Fraser Institute, a right-leaning public policy research firm categorizes the Chrysler request as "corporate welfare," as does Ontario Progressive Conservative leader Tim Hudak who called for an end to government support for big automakers. Hudak, who is keen to stake out the hard right with an eye on the premiership, advised the Ontario government to tell Chrysler to take a hike.
Marchionne had hinted if the cash wasn't forthcoming, there would be other offers, but after Hudak's outburst, he pulled the request for financing off the table.
He said in a press release, "It is clear to us that our projects are now being used as a political football, a process that, in our view, apart from being unnecessary and ill-advised, will ultimately not be to the benefit of Chrysler."
So the upshot is, Chrysler will make investments in Windsor where it assembles its minivan products, and Brampton where it produces the Chrysler 300, Dodge Charger and Dodge Challenger. We don't know how much those investments will be, but he said such decisions will be weighed according to Canada's competitiveness with its NAFTA partners, and "increasingly on a global basis."
Ontario's automotive industry (handicapped by a still high dollar, high production costs and fierce competition from abroad) is coming up short on North American investments: just $2.4 billion worth out of $42 billion over the past five years.
It's losing out to lower-cost US states that are generous with the incentives; and Mexico, where incentives are also generous, labour is cheap and there are many trade agreements covering lucrative markets, especially in South America.
Australia, with a smaller industry, has experienced the same problems as Ontario: high production costs and tough competition. Its industry is in throes of shutting down, with the departures of Toyota, GM and Ford.
Canada's automotive industry accounts for 2.5% of Ontario's GDP, employs about 115,000 people and sustains 350 parts suppliers. Tally up the spin-off economic benefits and it's evident that allowing the automotive sector to wither will have dire economic consequences.
Automotive manufacturing is a global affair. Canada must be competitive with other jurisdictions and Marchionne emphasized this point in an Automotive News article.
"If a country is undertaking any sort of commitment to an industrial policy, I think it needs to recognize that those choices come with an obligation to match and effectively equal what the competition is offering."
Hudak, the aspiring premier, needs to have a better understanding of how the global automotive industry works and where Ontario fits in. Call it corporate welfare, industrial strategy or a partnership between big industry and communities, government participation in major automotive investments is the global reality and the accepted cost of doing business.
Comments? E-mail jterrett@plant.ca