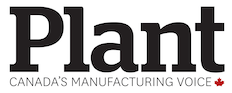 The federal government's fall fiscal update, one of the most anticipated in years, didn't include the wide-ranging regulatory and tax reforms many hoped would increase Canada's waning competitiveness relative to the US.
The government of Prime Minister Justin Trudeau seems willfully ignorant that investment dollars in the energy industry – and the related jobs and economic opportunities – are moving south of the border. In reality, capital will flow to jurisdictions with attractive policies and, frankly, Canada's investment climate is dismal.
Recently, Enerplus CEO Ian Dundas announced his company's dramatic pivot to the US. "This year and next, we will spend 90% of our capital in the United States," he said. He added that the company's capital budget was originally more weighted toward Canada, but started shifting to the US in 2015 due to more predictable and streamlined regulations.
Enerplus is not the only Canadian oil and gas company shifting focus and capital to the US.
Encana CEO Doug Suttles recently said his company would move aggressively to US shale basins by acquiring Houston-based Newfield Exploration Co. for about $5.5 billion. In response, Encana founder Gwyn Morgan blamed the move on "disastrous Trudeau policies," which he said have made the country irrelevant in the global energy industry.
Clearly, Canada's energy sector is struggling to remain competitive, primarily because of poor government policies. In recent years, the federal government and several provinces have made it very expensive and, in some cases, simply inhospitable to do business in Canada.
Most provinces and the federal government have increased personal income tax rates on professionals, entrepreneurs and business owners. The top personal income tax rate now exceeds 50% in seven provinces, with the remaining three provinces within a hair of 50%. Meanwhile, the US administration of President Donald Trump has moved in the opposite direction, enacting sweeping business tax reforms and reducing personal income tax rates.
In addition, the Canadian government imposed a national tax on carbon despite many countries (including the US) moving away from carbon pricing.
On the regulatory front, governments in the US have rescinded or scaled back many regulations that impede resource development. For example, Washington eased federal vehicle emissions standards, rolled back controls on power-plant emissions and repealed a regulation on hydraulic fracturing (or fracking) on federal lands.
Meanwhile, our federal government is making the approval process for major energy projects more complex and uncertain, which will further discourage investment in Canada. In particular, Bill C-69, under review in the Senate, includes many subjective criteria – namely the social impact of energy investment and its "gender" implications – which will likely increase uncertainty, further politicize the process and increase approval wait times.
And Ottawa is also largely to blame for insufficient pipeline capacity in Canada. The government cancelled Enbridge's previously-approved Northern Gateway pipeline that would have delivered oil to the West Coast. In addition, TransCanada Corp. abandoned its cross-country Energy East pipeline weeks after a new regulatory review process was announced.
The government was also forced to nationalize Kinder Morgan's Trans Mountain pipeline in a last-ditch effort to add pipeline capacity. But even that plan is in limbo due to a recent federal court ruling, which said the federal government did not adequately consult First Nations and address marine tanker traffic concerns.
The lack of adequate pipeline capacity has resulted in staggering price discounts for Canadian crude oil in recent months, underscoring Canada's problem in attracting energy investors.
To make matters worse, a recent World Competitiveness Forum report, which ranks countries based on a Global Competitiveness Index, also reflects Canada's competitive disadvantage relative to the US Canada ranks 12th out of 140 countries while the US ranks first.
Canada's energy sector has a serious competitiveness problem. Policy-makers must enact comprehensive tax and regulatory reforms to restore investor confidence and get the country's energy industry rolling again.
Elmira Aliakbari is associate director of natural resource studies and Ashley Stedman, a co-author of this article, is a senior policy analyst at the Fraser Institute.
© Troy Media 2018