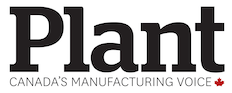 QUEBEC CITY — Quebec Premier Philippe Couillard will be heading to the United States next week to push back against US President Donald Trump's protectionist trade policies.
Couillard told reporters he'll be in Washington DC, on June 26 to meet with elected officials and Trump administration representatives to denounce US tariffs imposed on Canadian lumber, newsprint, steel and aluminum.
He will also be in New York City on Thursday as the province aims to cultivate contacts with U.S. policy-makers, legislators and business people who are likely to support it as trade tensions escalate between the two countries.
"I don't actually know how the behaviour can be changed or predicted," Couillard said of Trump's policies. "What I know is that we have a lot of allies in the States, people who think like us … these are the people who we will keep in contact with."
Couillard described the spats as "skirmishes" that could eventually lead to a trade war and said he will send a message to his US counterparts that there is nothing to be gained from it.
The provincial government outlined an evolving series of measures to counter the protectionist policies, summed up by the words denounce and mitigate.
Quebec, whose economy is closely tied to that of the US with three-quarters of exports heading to that country, said it will also diversify its export markets going forward.
He gave as an example the European Union market as well as intensifying trade with other Canadian provinces.
Quebec won't go on the offensive alone – Couillard said he spoke with Ontario premier-designate Doug Ford on Wednesday, who responded positively to his request for the two provinces to work together to stand up to the Trump administration.
"On the importance of our combined economies and the need to work together, we are in total agreement," Couillard said.