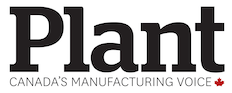 Have the Ontario and Quebec governments lost the plot when it comes to countering Trump's trade bullying?
Ontario's economic development minister and Quebec's economy and innovation minister sent letters to federal finance minister Bill Morneau asking the federal government to withdraw the $16.6 billion in retaliatory tariffs imposed on various US imports.
No question the US steel (25%) and aluminum (10%) tariffs are biting into Canadian manufacturers' profits. Export Development Canada confirmed in December 19% of survey respondents had to raise their prices while 18% were looking for alternate markets and suppliers.
Manufacturers on the US side are hurting too. American automakers, aluminum producers, manufacturers and farmers want to see an end to the spat, noting the measures are undermining expected benefits of the US-Mexico-Canada Agreement.
Ontario's economic development minister Todd Smith naively believes if Canada drops its tariffs, the US will do the same. Really? As simple as that?
This is disturbing. Ontario is Canada's manufacturing heartland. The Ford government's foolish sign of weakness will not aid the federal government's steely resolve (pardon the pun) to convince the Trump administration that its protectionist measures have a price that is not worth paying.
Thank you Navdeep Bains (Canada's economic development minister) for telling Todd to take a hike.
Not everyone agrees with how the Trudeau government has handled the tariff fight, but rolling over to show Trump our tummy is not the way to end it.
Please feel free to weigh in. We are interested in what you think about this issue.