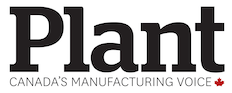 WASHINGTON — President Donald Trump's tariffs on imported aluminum and steel are disrupting business for hundreds of American companies that buy those metals, and many are pressing for relief.
Nearly 2,200 companies are asking the Commerce Department to exempt them from the 25% steel tariff, and more than 200 other companies are asking to be spared the 10 per cent aluminum tariff.
Other companies are weighing their options. Jody Fledderman, CEO of Batesville Tool & Die in Indiana, says American steelmakers have already raised their prices since Trump's tariffs were announced last month. Fledderman says he may have to shift production to a plant in Mexico, where he can buy cheaper steel.
A group of small- and medium-size manufacturers are gathering in Washington to announce a coalition to fight the steel tariff.