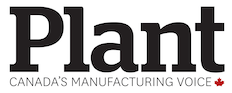 Based on its recent analysis of the global autonomous drone-in-a-box (DIB) solutions market, Frost & Sullivan recognizes Percepto Ltd. with the 2021 Global Company of the Year Award for dominating and advancing the market with its industry-best, remote autonomous drone-in-a-box for industrial sites.
"Percepto boasts the highest number of DIB deployments, most mature product line, and the most extensive customer base in the market, firmly underlining its leadership position. The company was among the first to be included in the 'gold standard' FAA's Type Certification approval process. Its autonomous technology has played a critical role in gaining waivers for beyond visual line of sight flight for clients in various countries, including the US, Italy, Portugal, and Israel," said Elizabeth Whynott, Best Practices Research Analyst, Frost & Sullivan. "As Percepto works collaboratively with clients to gather information about their production performance, requirements, and daily challenges, it can better understand and anticipate the industry's needs and ultimately entrench itself in the market."
According to Frost & Sullivan, "Percepto's DIB Sparrow is the most deployed solution on the market, primarily serving critical infrastructure sites, including power plants, mines, oil and gas refineries, and ports and terminals. Housed in its all-weather charging base, Sparrow is the most ruggedized DIB available and handles various payloads, including 4K day and thermal cameras to perform any task required by clients."
"Percepto continuously demonstrates its spirit of innovation by swiftly adding new capabilities to meet the exact needs of clients. The company provides clients with quick and easy access to relevant site data and insights that are delivered in an easy-to-understand format to the right personnel in management, operations, safety, and maintenance and security units," said Whynott. "By reducing human error and increasing safety, Percepto's advanced technology enables their clients to drive efficiency, reduce costs and safeguard staff.