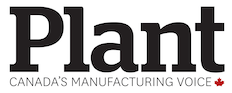 Earlier this year, we conducted an online poll in which we asked our readers: "How do you foresee 2023 shaping out for your company?" It is great to see that the results show positivity, as 46 per cent of respondents believe it will be better than 2022. Almost a quarter (24 per cent) believe that 2023, will be the same as 2022 for their company. What is slightly worrying is that 29 per cent believe that 2023 will be worse than 2022.
With the COVID-19 pandemic mostly in the rear-view mirror, changes are happening everywhere, some companies are going back to pre-pandemic way of doing business, some are continuing to work the way they have during the pandemic, and others have now taken on a hybrid approach.
At Plant, we are also changing, as this publication will move to become a more digital/online based publication in 2023. As a result, we will have only two print issues in 2023, as well as any special issues or surveys that are of utmost importance.
These decisions did not come lightly, almost every industry has had to face changes. Standing still is no longer an option. For Plant, increasing paper prices necessitated a move that would allow us to continue to provide the superior content that our readers have come to expect without the added costs of printing and distribution.
You may have noticed we've changed our tagline to Canada's Manufacturing Voice, as we aren't simply a magazine anymore, but the voice of manufacturing in Canada.
Moving forward, you will see Plant cover more topics online, with a greater focus on in-depth features that go to the root of issues affecting manufacturing in Canada. In this issue of Plant, we have two question and answer features, this will be something that we will do more of; speak to those in the industry and get their perspectives and expertise.
This may also take the form of roundtables, podcast interviews, videos, and more. Doing these types of features online will allow us to be more current with content of interest to manufacturing professionals.
With a greater focus on digital, we will be posting more content to Plant.ca, with more visual content by way of videos on the web site and our YouTube channel.
Going back to the original poll, by way of Plant aiming to have a better 2023 than 2022, we want to help our readers do the same. If you have any suggestions on what content you would like to see in Plant, don't hesitate to e-mail me.