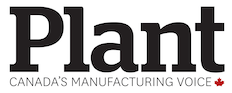 The 2022 EMC-PLANT Manufacturing Salary Survey, was sent out into a neo-COVID-19 world. Where it is still in the back of everyone's mind, but for many life is going back to something resembling normal. This could be the reason that we saw a few swings in the data, including the average salary, average age, and level of experience.
Let's start with the average salary. In last year's survey, it was $129,685, which was a year-over-year increase. However, for 2022, it dropped to $119,726. This could be attributed to a number of factors. For one, the respondents may not all be the same; second, we had less respondents this year, compared to last. Finally, we found this year that respondents were in younger age groups, which could mean that more are in less senior roles.
This year, the average age dropped to 51.1 years old, from 53.7 a year ago. The biggest shift was that the amount of respondents 56 years old and above was 39 per cent (down from 51 per cent in 2021), and those 26 to 45 was at 29 per cent (compared to 19 per cent. This middle group 46 to 55 stayed stable at 32 per cent (29 per cent in 2021).
If this trend continues, and is not simply a one year blip, this is great news for the manufacturing industry. It shows that more young workers are moving into more prominent executive roles. In combination with the current skills shortage, the number of older workers moving out of the workforce has created a shortage of workforce that is being put to the limit.
Conversely, with a younger workforce, the level of experience has also seen a dip for 2022. The average years of experience in 2021 was 25.9, while this year it has dropped to 22.3. While the biggest group (46 per cent) has over 25 years of experience, that is down from 57 per cent last year. With those with less than 10 years of experience seeing an increase to 19 per cent this year, up from around 10 per cent last year.
One other aspect I'd like to focus on is the increase of women in the manufacturing workforce. Last year we did a focus piece on women in manufacturing, at that time only 13 per cent of respondents of the survey were female. For 2022, this has increased to one in five (20 per cent). While this is still the minority, a seven per cent increase year-over-year is a big increase, and hopefully is a trend going forward.
One item of concern is that the average male salary is $128,680, while the average female salary is $85,249. This could be a result of varying roles, and a smaller sample size; however, such a large gap is not what you want to see.
With the COVID-19 pandemic slowly moving into the rear view, it is important for those in the manufacturing industry to keep moving forward. While many positives were observed in the 2022 salary survey, issues still remain.
Respondents found the most significant issues being: skill shortages, cost control, transportation, supplier relationship management, capacity utilization, technology upgrades, and many more.
To read all the results of the salary survey go to page 14, and to see our survey sponsor EMC's take, go to page 19.
Also, don't miss the plethora of other informative articles within these pages. Including articles on health and safety, advanced technology, human resources, skills development, and the 3D world. As well as Reflections from the Hannover Messe in this month's Postscript column.