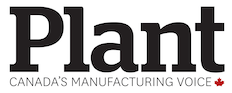 However, there seems to be this unease with communicating openly with all employees.
Reasons vary, and sometimes are justified. But typically holding back on any communication is a bad idea.
A mentor once said that if you want people to perform at the levels you expect, you need to ensure they have all of the tools and information to do so. However, It seems, that there is a fear to communicate openly. Sometimes it's a fear of creating concern or worry amongst employees, such as when considering whether to share news about an unhappy customer. Other times it's simply due to a perceived lack of time available to communicate with everyone.
Ironically, it is also sometimes a control thing; a desire to control the message and in turn control the perceptions and responses of employees.
There's an argument for each of these reasons, but I'd challenge you to think differently. The goal of communication is to get as much information in the hands of employees as possible, allowing them to have a better understanding of, and connection to, the business.
The communication disconnect
Not every employee will believe they need information about how the business is doing, or what the business opportunities look like in the coming months. But information about the business, it's customers, competitors and the broader business landscape, are all important. How else can employees make decisions in their role if they do not have a clear picture of what the future holds?
More importantly, at a time where employees are surrounded by communications influencing their decisions, the lack of communication creates a disconnect.
Unfortunately, this disconnect can trickle down throughout the organization and create bigger issues. Working with sales and customer service teams, there is often a communication disconnect. The sales team does not believe that customer service needs information on what customer opportunities their pursuing. In turn, the customer service team does not think that the sales team requires feedback from every disgruntled customer.
The goal of communication is to get as much information in the hands of employees as possible, allowing them to have a better understanding of, and connection to, the business.
Spending the time to communicate broader information may be perceived as wasteful. It's not. If you keep employees sheltered from what's happening across the business, or try to control every message, you risk employees doing the same.
How can you confirm if there is a communication disconnect in your business? What are the specific measures to identify if you have a problem?
Here are the most common outcomes of a communication disconnect:
• High employee turnover;
• Short notice on employee absences or departures;
• High number of employee errors or mistakes leading to poor quality;
• Low employee involvement in company social activities; and,
• Employee disputes and disagreements
What Can You Do?
A suggestion would be, be creative. If you need to get a message out but time is of the essence, then send a company-wide voice mail. Broadcast live-stream updates to employees. Send hand-written cards to employees at home. Use video messages embedded in email for a more personalized message.
Good employees and great customers are hard to come by. Don't let the pandemic and the desire to control messages limit your communications to employees.
___________________
Shawn Casemore helps companies accelerate their growth. To learn more, visit his web site at www.shawncasemore.com.