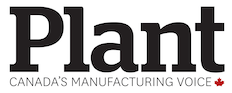 MVRC: Simplifying a comprehensive Traceability 4.0 solution
By Sponsored
Sponsored by
Omron
Since the invention of the barcode, traceability has evolved to include strategies that optimize productivity and quality within manufacturing operations. To capture this evolution and highlight its importance in the era of Industry 4.0, Omron has coined the term "Traceability 4.0."
Traceability 1.0, 2.0, and 3.0 refer to product visibility, supply chain visibility, and line item visibility, respectively. The fourth phase – process visibility – is the union of all three. It includes all machine and process parameters, such as overall equipment effectiveness, or OEE, that are necessary to reach the highest achievable level of manufacturing.
Traceability 4.0 represents the future for manufacturing. Facilitated by smart sensors, artificial intelligence (AI) controllers, radio-frequency identification (RFID) and advanced data management software, Traceability 4.0 systems can make automatic decisions that optimize equipment and processes based on acquired data.
Master traceability with MVRC
Adopting an intuitive and accessible traceability solution allows manufacturers to implement workable systems and adhere to the standards much more easily. Another Omron concept, "MVRC," helps simplify the traceability process. Short for "Mark, Verify, Read, and Communicate," MVRC tethers a wide-ranging strategy to concrete tasks.
Mark
The basis for traceability is identifying parts, and the most common way to do this is with barcodes. To ensure that the markings are high-quality and long-lasting, manufacturers may decide to use what are known as direct part marks (DPMs) – barcodes that are etched, printed or otherwise marked directly on a given part.
Direct part marking methods vary in terms of durability, resolution, and cost of implementation, so manufacturers must choose the method according to specific industry requirements. Many parts don't provide much room for adding barcodes, so manufacturers often need to make DPMs smaller or apply them to surfaces that aren't completely flat.
Laser marking, for example, combines high resolution with high permanence. Focused light from a laser interacts with the surface material of a part to create a mark that is both durable enough to resist abrasion, heat and acidity, and delicate enough to produce legible letters in 1-point font. It's also one of the fastest and cost-effective marking methods available.
Verify
In many industries – including automotive, consumer electronics, pharmaceuticals, and medical device manufacturing – barcodes must remain readable throughout the entire product lifecycle. To make sure these codes start with a sufficiently high level of quality, it's necessary to verify them according to standards from the International Organization for Standardization (ISO).
Marking quality codes on reflective, rough, or curved surfaces is tricky, but today's high-resolution laser marking solutions have expanded manufacturers' code placement options. This in turn creates the new challenge of reading and verifying these extraordinarily small codes, which prompted the development of verifiers that work with module sizes down to 2 mil.
Read
Once parts are marked and their codes are verified, manufacturers need to set up their systems to read these codes at key points throughout the production process. More code reading means more comprehensive real-time traceability and more data available to use in optimizing processes.
Unfortunately, the harsh conditions of many manufacturing environments can wreak havoc on the readability of delicate barcodes. Since no-reads can delay or even shut down the production line, it's essential for manufacturers to employ barcode readers that use advanced algorithms to maximize successful code capture.
When part of a DPM is damaged, that doesn't mean that all the data contained in the code is lost forever. In fact, many damaged codes are still perfectly readable thanks to redundancy in the symbols themselves. Highly advanced decoding algorithms can reconstruct codes from the portion that remains.
Communicate
The next step is to communicate the collected data to relevant systems. Manufacturers rely on this data to discover process bottlenecks, determine the source of production failures, and implement targeted recalls. Controllers use the barcode data for real-time processing decisions and work as data aggregators by transferring it to the manufacturing execution system (MES).
It's important for the MES to have the proper interface for capturing and integrating this information. As an example, analyzing barcode quality trend data can provide feedback to the marking portion of the process, thereby reducing the likelihood that mark quality will degrade to the point where it falls below a minimum quality threshold and enter the supply chain.
Despite benefits like this, process data can increase production cycle time. This creates a difficult trade-off between gathering and utilizing valuable data on the one hand and trying to keep an optimal cycle time on the other. Manufacturers can overcome this issue by utilizing controllers that are designed to increase productivity.
Intelligently designed controllers directly transfer traceability information to a SQL database without hampering machine control performance with embedded SQL clients. By making secure data transfer easily available at the machine level, controllers help manufacturers get the information they need to make significant productivity improvements to their factories.
Putting it all together
Traceability becomes much more straightforward when broken down into the four concepts of "Mark, Verify, Read, and Communicate." Each part of MVRC represents a concrete requirement of any good traceability system, and each comes with its own set of challenges and strategies for overcoming them.
As traceability evolves to become the foundation for more aspects of production, it's essential to keep these four basic tasks in mind. Thinking of traceability in terms of marking parts, verifying the markings, reading the codes, and communicating the data to the MES can help manufacturers more easily implement a sweeping Traceability 4.0 solution.