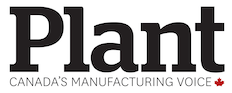 While standing is a natural human posture, it can become a health hazard if a worker has to remain on their feet regularly, or for extended periods of time, without relief by changing positions or walking. This prolonged standing can lead to sore feet, swollen legs, and varicose veins. It can also cause issues in other parts of the body, such as low back pain, stiffness in the neck, and general muscular fatigue. Eventually, over time, it can even develop into rheumatic diseases due to tendon and ligament damage.
Eliminating hazards at the source is always the most effective solution. As part of an ergonomics program, solutions should focus on physically removing the hazard, followed by improving work design, adjusting work practices, and lastly, providing protective equipment to support the worker. The program should also include worker education on signs and symptoms to look out for.
Improving workplace design
It may not be possible to eliminate the need to stand on the job, but in a well-designed environment, workers are able to frequently change among a variety of well-balanced positions.
Where it is possible, provide a seat so that the worker can do the job either sitting or standing. For work that requires standing only, a seat should be provided regardless to allow the worker to sit occasionally. Seats, working tables and benches should all be adjustable, where possible. Adjustable working height is particularly important to matching the worker's size to their tasks. Adjustability ensures that the worker has an opportunity to carry out work in well-balanced body positions. When adjusting the working height isn't possible, consider creating a platform for the workers to stand on that provides enough room to stand and move safely.
Make sure there is enough room for the worker to move around and change body position. Provide built-in foot rails or portable footrests so they can shift body weight from one leg to the other.
Effective job design also includes varying tasks that require changes in body position and using different muscles. Facilitating job rotation and teamwork are both ways to make work easier on the feet by alternating work tasks.
Adjusting work practices
A well-designed workplace combined with a well-designed job makes it possible to work in a physically balanced position without unnecessary strain on the body. Education and training will help the individual work safely, including how to stand, move or lift.
Employers must inform workers about health hazards in the workplace, including body movements and positions that can cause discomfort and potentially lead to chronic injury over the long term. Worker education and training should also address how to adjust specific workplace layouts to the individual's needs.
Rest periods are essential elements of the workday and should be used by the worker to relax when muscles are tired, to move around when muscles are stiff, and to walk when work restricts the ability to change postures or positions. Encourage workers to report any discomforts experienced during work. Reporting can help to identify ways to correct
working conditions.
Factor in footwear
Aching, flat, or tired feet are common among workers who spend most of their time standing on the job. Since the human foot is designed for mobility, maintaining an upright stance is extremely tiring.
Selecting the right footwear can help. Where the floors are hard, footwear with thick insulating soles and shock-absorbing insoles should be worn. They should also provide adequate arch and heel support and cushioning while still being comfortable. Footwear that fits poorly or needs repair contributes heavily to foot discomfort. Pointed toes and high heels are particularly inappropriate for working footwear.
Flooring and anti-fatigue mats
The type of flooring used in the workplace is important to comfort, especially on the feet. Hard floors, such as concrete, are the least comfortable surface to work on. The impact of walking on a hard floor is similar to the impact of a hammer pounding the heel at every step. In general, materials that possess some elasticity, such as wood, cork, carpeting, or rubber, are gentler on working feet.
When changing the floor covering is not practical, anti-fatigue mats may be an option. These mats absorb the shock from walking and their cushioning reduces foot fatigue. When combined with proper work design and quality footwear, they can improve worker comfort. Make sure to install the mats properly to avoid tripping and falling incidents.
A well-designed job and workplace are essential to healthy and safe work. By recognizing ergonomic risks, employers can identify and address the hazards that can lead to discomfort and injuries to workers whose jobs keep them on their feet.