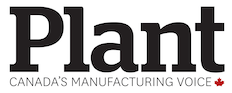 In the Greater Toronto Area's (GTA) backyard is Brampton Assembly Plant and Brampton Satellite Stamping Plant, with 2.95 million square feet of floor space and 3,163 employees. The assembly plant was built in 1986 by American Motors Corporation and acquired by Chrysler Corporation the following year. While the stamping plant was opened in 1991.
Over the years, the plant has undergone many retools and been home to production for a variety of vehicles. Some of those have included: Chrysler Concord, LHS, and 300M; Dodge Intrepid and Magnum; and Eagle Vision.
The current crop of vehicles produced at the plant began in 2004 (for 300), 2005 (for Charger), and 2009 (for Challenger). SRT models of the Charger and Challenger are also made at the plant (since 2011). Two of the world's fastest and most powerful vehicles are made here; the Challenger SRT Hellcat (since 2014) and Challenger SRT Demon (since 2017), both have over 700 horsepower and 650 foot/pounds of torque from a 6.2 litre supercharged HEMI V-8 engine.
On the other end of the Challenger's range is the all-wheel-drive GT model, which is mated to a 3.6L V-6 motor (which Stellantis uses in different configurations on several products). It is good for 303 hp and 268 ft/lbs of torque. For the Canadian weather, this trim, with the AWD system, works best if you are looking to drive it in the winter.
Switching gears, the award-winning plant, was given World Class Manufacturing (WCM) bronze plant status in 2015. The WCM methodology is one that puts focus on getting rid of waste, improving productivity, and increasing safety and quality, systematically.
"The key to successfully implementing WCM is the engagement of the workforce," said Brian Harlow, Vice-President – Manufacturing, FCA North America, at the time. "By achieving bronze, the Brampton employees have demonstrated their commitment to making improvements in their operations, which translate into providing quality vehicles for our customers."
Brampton Assembly was also the first Canadian automotive assembly plant to achieve ISO 50001: 2011 Energy Management standards certification and was given a Canadian Industry Program for Energy Conservation (CIPEC) Leadership Award in 2014.
Finally, the 230,000 sq/ft stamping plant is a look at the innovations that exist within plants, as it has automatic guided vehicles that move blanks to the presses, of which there are five automatic transfer presses (with 90 die sets), along one line. In all, 3,600 storage containers are available that are part of an automatic sheet metal storage and retrieval system.
While the industry is moving to smaller crossover utility vehicles, and electrification, Stellantis for now is continuing to build its muscle cars right here in Canada. The future may see the plant be retooled, but no firm announcements have been made.
______________
Mario Cywinski is the Editor of Plant magazine, Machinery and Equipment MRO magazine and Food and Beverage magazine, a member of the Automobile Journalists Association of Canada, and a judge for Canadian Truck King Challenge.