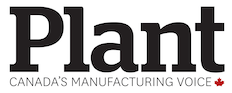 Supply chain troubles were brought on by geopolitical unrest, seeing manufacturers nearshore their supply chains at unprecedented rates. New security concerns, rising inflation and a growing labour shortage are all influencing manufacturers to change their investments to adapt through the changing market.
Plant and Canadian Manufacturing's 2024 Advanced Manufacturing Outlook survey found that manufacturers are still investing in and adopting advanced technologies to improve processes, enhance operations and bolster security measures against increase threats. The survey measured advanced manufacturing (Industrial Internet of Things (IIoT) and Industry 4.0 technology) engagement among 257 manufacturing business owners, leaders, and senior executives.
For the fifth consecutive year, the research was led by R.K. Insights in Toronto, and conducted through the months of June and July, in partnership with sponsors: Epicor, MNP, Mitsubishi HC Capital, EMC and Alps Welding Ltd. The margin of error was +/- six per cent, 19 times out of 20.
As part of our survey, advanced manufacturing is defined as manufacturers focused on interconnectivity, machine learning, automation and the analysis of real time data that involves the IIoT, the cloud, advanced computing, and artificial intelligence.
This year's survey took a close look at the results of mass adoption across the industry, and which parts of the business these technologies were being integrated in. The trends continue to persist, with some stagnation and some growth in certain areas. Unrestrained growth was challenged by a volatile market, and an industry juggling the pressures of inflation.
Despite this, companies continue to apply IIoT technologies to explore new ways it can help their businesses. Inflationary pressures and supply chain delays have been affected by the global market, with some companies even quicker to adopt Industry 4.0 solutions to stay ahead, and in some cases slowing them down and investing in other areas of their businesses instead.
A total of 25 per cent of respondents now say there's been no change in the amount of intended spend, compared to 32 per cent two years prior. The core challenges seem to be a lack of skilled talent across the sector, a supply chain affected by global unrest and the rebound from the global COVID-19 pandemic. Other hurdles include increased cybersecurity concerns in the face of increased and evolving attacks, and complexities arising from the integration of advanced technologies into legacy processes. Manufacturers are juggling a myriad of priorities when it comes to their Industry 4.0 investment, showing a frugal appetite with their capital amid other concerns.
"The core part of a technology investment is in the integration," said JP Giroux, president, EMC. "This is linked to a lack of awareness on the skilled talent that's available that can help there. A lack of skilled talent is acting as a barrier to take on these new technology deployments. I can see a solution around skills development related to digital adoptions that can build the capacity to take on these projects."
This year, 34 per cent cited costs as a reason for not investing in technology, suggesting that an Industry 4.0 investment is jockeying with other priorities for business owners. IIoT as a growth opportunity was seen by 82 per cent of respondents, with c-suite executives dropping their support for advanced technology tools to 72 per cent from 80 per cent the year prior.
However, adoption continues as manufacturers are aware of the evolving industry and the necessary role advanced manufacturing technologies will play in their business' success. Only 66 per cent of manufacturers now believe that investing in new technologies raises the company's cyber security risk, a drop from 74 per cent the year prior. Only 54 per cent believe machinery replacement is too large of an investment and will cause downtime they can't afford, down from 73 per cent the year prior.
"Global market uncertainty is certainly a factor, and based on several discussions with Canadian manufacturing CFOs, these stats can be attributed to a combination of increased costs due to labor, higher interest rates servicing debt, and inflationary pressures, but also risk mitigation, with companies preserving cash flows and choosing to "wait and see," as opposed to taking on any large technology change (like an ERP system) at the risk of failure when they don't have the internal resource capacities for a successful deployment," said Tony Alderdice, vice-president of sales, Epicor.
Eight per cent of respondents report that their operations have "no automation systems in place," a change from two years ago when 13 per cent still had no automation systems.
The top applications of IIoT have changed somewhat because of inflationary pressures and supply chain issues. The persistent top spot still belongs to improving efficiency and productivity (36 per cent), but now, manufacturers are more interested in the visibility of data from across all manufacturing operations (27 per cent), providing visibility into production processes (25 per cent), tracking materials and shop floor assets (24 per cent), analytics functionalities (23 per cent), and improving maintenance functions (21 per cent).
From those currently applying Industry 4.0 technologies, 50 per cent are using it to improve maintenance functions, suggesting an emphasis on stable operations and business continuity.
"It's often tough to finance IIoT deployments, but if it's attached to machinery and equipment, it becomes more valuable to the lending community. We can certainly clear some of the hurdles to an investment once we start to bill for the software and utilization of the equipment as opposed to the equipment itself in a traditional sense," said Paul Green, Director, Mitsubishi HC Capital.
Many businesses have been influenced by the post-pandemic economy and have adjusted their planned spend on Industry 4.0 technologies, with 65 per cent saying their planned spend has increased, and nine per cent saying there's been a decrease. In the next three to five years, manufacturers plan to spend on robotics/automation (55 per cent), data capturing at machine/shopfloor (50 per cent), advanced analytics (50 per cent), ERP (47 per cent), cloud computing (40 per cent) and cybersecurity (40 per cent). The intended amount to spend on these technologies over the next three years has dropped from last year to an average of $1.8 million, which is in line with the years prior to last.
The most significant benefits seen by manufacturers has adjusted from prior years. The top cited benefits manufacturers have seen are a lower cost of operation (37 per cent), reduced downtime (36 per cent), increased throughput (32 per cent), and an increased quality of product (29 per cent). In previous years, an increased throughput and an increased quality of product ranked higher.
"When we implemented our ERP system, we hired a full-time employee just to run the implementation. When people ask me what's involved in an ERP implementation, I tell them that for a small business like ours, you basically must add full-time employee to implement and then run it on an ongoing basis. Part of the cost is in having a skilled person in-house to operate. There's no substitute for having skilled people," said Dennis Dussin, president, Alps Welding Ltd.
The number of manufacturers not convinced of the business benefits in a technology investment is at 17 per cent, with difficulties integrating advanced technologies in existing systems (37 per cent) being listed as the top reason for not implementing new technologies. Last year, the leading reason for not implementing new technologies was that it was too costly (33 per cent), which remains as a key reason still this year.
Regarding how manufacturers were collecting and using the data in their operations and influencing their decisions; 64 per cent are using spreadsheets such as Excel, 57 per cent are using integrated ERPs, 48 per cent are using accounting software, 35 per cent continue to use manual paperwork, 32 per cent are using an MRP, and 26 per cent are using sensors to capture big data (a trend that continues to increase).
"We're realizing and noticing a lot of times that a company isn't using its ERP system and only 20-30% of the data they are collecting. The data isn't being translated into actionable items on how to improve the organization's throughput, efficiency, or productivity. A lot of times, those factors are too often looked at as single variables as opposed to collectively," said Hussam Malek, partner, consulting at MNP.
In terms of cybersecurity, manufacturers continue to express growing levels of concern in relation to their businesses, with 76 per cent rating themselves as highly concerned, versus 24 per cent not concerned. Significantly, most manufacturers have experienced a cyber-attack at their company (74 per cent), a large jump from the previous year (56 per cent). The leading types of attacks are phishing (57 per cent), ransomware (18 per cent), a targeted external cyber-attack (15 per cent) and a breach through a third-party vendor (11 per cent).
"Anytime you have connected devices they are a risk. Our ability to mitigate is proportionate to our awareness of the risk. COVID-19 heightened the awareness, but the risk was always there. People are thinking twice about having connected devices because it's creating challenges from a cybersecurity standpoint," said Kerry Mann, national ERP technology lead and partner, MNP Digital.
When it comes to bolstering security, 97 per cent of manufacturers have taken some measures to protect themselves from cyber-attacks, including a security infrastructure (73 per cent), a cybersecurity strategy (62 per cent), data privacy controls (58 per cent), and a cybersecurity risk assessment/review (56 per cent). Only 20 per cent of manufacturers feel they have taken all possible precautions to protect themselves from cyber-attacks, with 80 per cent recognizing that they need to do more.
Overall, 64 per cent of manufacturers in the survey have a data governance policy in place, and 63 per cent of manufacturers are concerned for the future of businesses that do not invest in advanced manufacturing technologies.
Manufacturers listed missing out on new business opportunities (47 per cent), pricing pressures because of automation (36 per cent), low margins (32 per cent) and disruption by industry outsiders (31 per cent), as their main concerns if they do not invest in Industry 4.0 technologies.