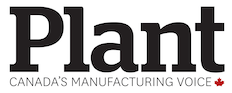 Like most companies celebrating 50 years in business, Sellick Equipment, a manufacturer of all-terrain lift trucks in Harrow, Ont., has evolved in focus, size, production practices and markets.
To expand on those markets, boost efficiency and increase manufacturing capacity, founders Walter with his sons David (vice-president) and Howard Sellick (president) decided a few years ago to build a new plant. It's night and day compared to the old plant. A much-higher ceiling alone means the Sellick team can produce trucks with greater lifting capacity, plus state-of-the-art parts and materials storage systems make use of that extensive vertical space to save workers a lot of handling time.
All machines and fabrication equipment were moved to the new building by late May 2017. By July, the company's 14 welders were settled in, and by November, the paint, assembly, engineering departments and office staff completed the transition.
The company got its start in 1969 when the Sellicks produced their first outdoor forklift, converted from a Ford 4500 tractor (in production since 1965). At that time, there was a 15% duty to import forklifts into Canada so a home-grown option was attractive. Sellick quickly established itself as one of the original Canadian manufacturers of all-terrain forklifts, primarily used in lumberyards and to move totes of farm produce.
One-piece frame
As the Sellicks continued to make forklifts from tractors into the early 1970s, major change came with the introduction of the one-piece frame. The family acted quickly to move into brand manufacturing for big name companies such as John Deere and International Harvester. By the 1980s, Sellick was manufacturing new models ranging in capacity from 5,000 to 12,000 pounds. By the 1990s, Sellick was increasing the capacity of its models, improving operator comfort and adding diesel engines.
"We currently have 84 employees and do $45 million in sales annually," says David Sellick. "Markets are 20% domestic and 80% export, with active export markets being the US and Chile."
Sellick currently makes rough terrain forklifts with capacities from 5,000 to 16,000 pounds, as well as truck-mounted units with capacities up to 7,000 pounds, completing everything but the power train and hydraulic components.
"We have set ourselves apart from the competition because of the wide range of custom options we offer, options that meet the needs of customers in lumber, mining and other sectors," Sellick says.
The S Series, for example, comes with a wide range of carriages, forks and attachments. There's a rough terrain tow forklift for moving modular homes and other heavy objects, a low-height unit with specific features for use in poultry barns, and a forklift-teletruck that's both a lifter and a loader, with quick and easily changed attachments. Vehicles are sold in the US and Canada through 230 locations.
With much of the production going to the US, Sellick says the US steel and aluminum tariffs and the renegotiation of NAFTA are a challenge (noting that these "protectionist measures are dramatically increasing material costs"). But the new plant promises a solid future.
Any new purpose-built facility will have many goals in mind and Sellick's new plant is no exception.
"The objectives were to improve product quality and worker productivity by reducing material handling, allow for more efficient use of equipment, and to reduce floor space used for inventory management," explains Ken Thoman, Sellick's manager of special projects and OEM sales.
While the new floor space is much larger (107,000 square feet compared to 80,000) and the ceiling is much higher, it's the way space is used that makes production much more efficient compared to the best that could be achieved at the old plant.
The previous building, a former canning factory until the Sellicks bought it in the 1970s, was cramped and convoluted, with girders every 15 feet. Ironically, production there required 15 lift trucks to move parts between various locations as new vehicles were being built, along with a nightmarish list of other time-consuming handling issues. Open space in the new facility has slashed handling of both raw materials and components to a fraction of what it was previously, and the one-way manufacturing flow is ideal. Also, more height allows the production of lift trucks with higher masts and capacities of up to 24,000 pounds.
Improved productivity
Ten cranes from Gorbel do some of the work forklifts used to do. In addition, overhead lines make moving parts into the finishing area easier. With the addition of an oven, Sellick has slashed paint-drying time from about 24 hours to three, and a separate paint booth comes in very handy for extremely heavy parts that the line can't handle.
Because many of Sellick's older units are still in operation in Canada and beyond, providing spare parts is critical. Retrieval and tracking of these parts used to be a time-sucker, but two Kardex Remstar storage units have revolutionized their management. Each has a set of vertically stacked and enclosed trays on either the side of an extractor in the centre. The system delivers required trays to the access window with a push of a button or a scanned barcode. It also automatically scans the height of products in each tray and finds the ideal storage location within the unit. "These systems significantly reduce the time it takes to pick parts and also keeps them free from dust," Thoman notes. "The chance of making mistakes is also reduced, and inventory updates are automatic. It's very easy to put material away. There's no walking around and wasting time with that."
Thousands of parts are stored up to the ceiling, and the systems display an image of each part on the screen as retrieval begins, allowing for visual double-checks. Thoman says the floor space required, compared to a conventional shelf system, is more than 20 times less.
For raw materials inventory management, the Sellick team chose an Intertex bar stock vertical storage system. Thoman says it's very efficient for quick storage and retrieval of raw materials, from tubing (square, round, rectangular and so on) and bar (solid square, round and rectangular) to angle iron, sheet metal and channel.
"Along with the software to track inventory, it has put an end to hunting for material, which used to take a very long time," he observes. "It's also safer. We used to have to climb the racks to get at the materials higher up."
When the correct drawer emerges from the system, it automatically releases the metal directly to the saw and cutting department, boosting efficiency by five times.
Altogether, the systems have saved Sellick about 6,000 square-feet of floor space, essentially paying for themselves in space saved. The new building and all its equipment cost about $22 million and with a seven-year ROI.
Staff had to get used to the new systems, and some new issues arose. Training on the new equipment was required, especially in the paint area where some of the largest changes in equipment automation were made. The implementation of increased requirements for C-TPAT and PIP were also required. "The new plant needed further security for Sellick to remain approved for pre-approved border crossing," Thoman says. "This placed restrictions on movement in and out of the plant by authorized employees only, and the use of electronic ID for all employees."
All short-term pain for longer-term gain. And thanks to that high ceiling, Sellick Equipment is looking at a future that may include forklifts with 20,000- and 24,000-pound capacities.
Treena Hein is a freelance business writer based in Pembroke, Ont. E-mail treenahein@outlook.com.
This article was featured in the January-February 2019 issue of PLANT Magazine.