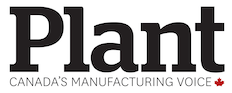 HARROW, Ont.  — Sellick Equipment Ltd. has cut the ribbon on its new $21 million dollar plant where it makes rough terrain forklifts for the North American market.
The new 126,000 square foot factory is located on 13 acres in an industrial park near the old 80,000 square foot plant and is designed with new product innovation, improved quality control and flexibility in product in mind.
Improvements oevr the old plant include a new machining center consisting of CNC controlled laser cutting, milling, and turning machines, automated storage and retrieval systems for raw materials and aftermarket parts and state of the art metal preparation and paint line.
"Our long term plan is to increase the business through new product," said President Howard Sellick. "The skies the limit on what we can produce in this new facility."
Sellick Equipment is a subsidiary of Avis Industrial Corp. of Upland, Ind.