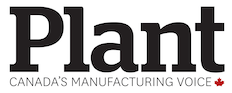 Not even COVID-19 can douse the sizzle at Napoleon. The manufacturer of gas and wood stoves and fireplaces, barbecues, and heating and air conditioning (HVAC) systems embarked on an ambitious five-year plan in 2013 to ensure revenues from innovations represented 30% of sales within each of its three divisions. By 2018, overall sales doubled, earning the Barrie, Ont. firm its seventh nod as one of Canada's Best Managed Companies.
On March 23, Napoleon shuttered its plants and operations to comply with COVID-19 lockdown requirements in Ontario. During this time, some of its 900 skilled workers volunteered with neighbouring manufacturers to meet surging demand for medical equipment by making face shields. By mid-April, Napoleon recalled 50 of its workers, established new COVID-19 protocols throughout the plant to protect the health and safety of staff, and returned to manufacturing, eventually bringing back all of its Canadian workforce.
Why? Sales are on fire. Families isolating during the pandemic are eating meals at home. That's boosting an already emerging trend for backyard entertainment products and demand for barbecues beyond normal expectations. In fact, the company is hiring 100 skilled workers, according to Napoleon president Ron McArthur, and it already has 400 applications.
McArthur says finding skilled workers is not a challenge in the Simcoe County area. Being near major highways, Georgian College and a manufacturing hub serving OEM auto manufacturers Honda and Toyota means Napoleon can tap a large skilled-trades labour pool.
The area's reputation as a four-season outdoor playground also makes it an attractive place to live and work. Plus, the company offers good paying jobs. "When you are a company with a good reputation, it makes it easier to recruit," McArthur says.
How did Napoleon get there? Wolfgang Schroeter, a Germany-trained tool and die maker, and his wife Ingrid Schroeter co-founded the manufacturing business in the late 1970s, initially making steel railings and patio furniture in Barrie. As the story goes, in 1978 Wolfgang designed and built a wood stove for his father-in-law that so impressed his neighbour, he also wanted one. As demand for the wood stove grew, so too did Wolf Steel Ltd.'s reputation for on-time delivery, quality work and innovation.
Wolf Steel was the first wood stove manufacturer to introduce a single-cast-iron door with Pyrocerm ceramic glass so customers could see the flame inside. Continuous improvement and innovating products to meet market demand was in the company's DNA from the start. It drives the successful growth strategy at Wolf Steel, now the legal entity of what is best known as Napoleon.
That growth can be traced from the wood stove market to developing residential fireplaces. Venting innovations in fireplace design sparked industry firsts and Napoleon's name awareness grew. So making hearth products for the larger market in home-building developments made sense. Diversifying the lineup to include products in the multi-billion dollar HVAC market was a logical next step.
Wolfgang brought ingenuity for design engineering and a knack for solving manufacturing challenges to the enterprise, successfully matched by Ingrid's talent for administration and marketing. Their sons Chris and Stephen also work for the family business. After 36 years the Schroeters were proud of their success, but sought to position the company Chris and Stephen could see to its future growth.
Growth strategy
In 2018, Chris and Stephen became co-CEOs of Napoleon. Like his father Wolfgang, Chris looks after operations as well as research and development. Stephen takes after his mother Ingrid, running sales and marketing. Wolfgang and Ingrid continue on the company's board of directors.
McArthur joined the company as president in 2012, responsible for management and finance. Previously, he served as president of Hudson Bay Wholesale. He was president of the largest division within the Van Houtte Coffee Co. And he worked for WSI, where he expanded the internet marketing company into 32 countries in Europe, the Middle East and Latin America.
By 2013 Napoleon set a growth goal: to double sales within five years. To do it, Napoleon aimed to reach 30% of sales every year from new products in each of its three divisions. That would require an ongoing dedication to research and development of new barbecue, hearth and HVAC products.
McArthur won't reveal the percentage of the annual budget set aside for R&D, but he does allow it's "significant." He's also tight-lipped when asked about annual revenues. "As a private enterprise the company is run tighter than a Swiss watch," he says.
At the outset of creating the strategic plan, McArthur says Napoleon learned it had been doing some things well.
"We knew we had to provide world-class customer service to reach our objective," he says. "How could we ensure the customer has a 'Wow!' experience every time they deal with us?"
Napoleon provided a superior product, which he says customers perceived to be expensive. Top of the line Prestige gas-grills range in price from $1,299 to $4,549. "But when we ask them, 'Why did they buy it?' customers answer: 'Because of the quality'." The barbecues are well made with innovative safety features such as LED-lit control knobs that indicate if the gas is left on. The Prestige line also comes with a lifetime "bumper to bumper" warranty.
Quality is a key part of Napoleon's strategy for keeping competition at bay. It's not the only Canadian manufacturer of barbecues. Broil King, for example, operates out of Waterloo, Ont. and the US Broil King's grills are also sold across the country through big retail chains. Quality control is achieved by ensuring most manufacturing such as machining, fabricating, assembly, welding and painting operations take place onsite.
Making Napoleon a recognized quality brand spurred sales in other divisions, too. Focus groups indicated 70% of gas-grill consumers remember the brand name. But only 4% of fireplace or furnace customers remember any manufacturer's brand.
To gain quality brand awareness is one of the reasons why Napoleon expanded its barbecue line and distribution to big-box retailers such such as Canadian Tire, Home Depot and Lowes in the US. It's hoped building quality brand recognition in one market will cross over to the fireplace and HVAC divisions, boosting sales across the board. Notably, HVAC market potential is greater than the grill and fireplace markets combined.
Producing high-volumes of barbecues at a price point of less than $1,000 for the big-box stores and to reach a global market prompted Napoleon to manufacture in China. To ensure quality control and reach markets in Asia, a plant was purchased in Guangzhou, China.
Napoleon is registered to ISO9001 – 2015 certification, which helps ensure consistent quality control at all of its manufacturing plants. In all, Napoleon has two plant locations in Ontario (Barrie and Mississauga); one in Crittenden, Ky.; and one in China. Total manufacturing capacity is 1.4 million square feet.
Worldwide, Napoleon had about 800 employees in 2013. Now it employs close to 1,600 and sells to more than 35 countries, from Dubai to Australia. International sales represent 20% of total revenues.
It's interesting to note 60% of Napoleon's mainly high-end gas grills are made in Canada. Some barbecues for the big box stores are manufactured in China. But "100% of Napoleon's gas and wood fireplaces are made in Canada," McArthur says.
Continuous improvement has always been important to innovating new products, reducing time and costs, and improving manufacturing processes. Says McArthur, "We could put in a new process or system and in a couple of months we'll look at it again and see if we could improve it."
With growth doubled and exports rising, Napoleon burns bright.
Kim Laudrum is a Collingwood, Ont.-based business writer and regular contributor to PLANT. E-mail kimlaudrum777@gmail.com.
This feature originally appeared in the October 2020 print issue of PLANT Magazine.