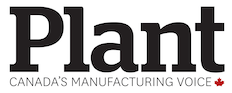 The much anticipated draft revisions to ISO 9001:2008 Quality Management (now ISO 9001:2015) include a number of changes that more than 6,000 certified Canadian companies will have to implement before 2018.
Unlike many past revisions, these are significant.
It's no longer enough to have a high quality standards department that sends a report to the CEO every quarter. Executive leadership and management will have to play a direct role in the implementation of standards. This means plant owners must have an intimate understanding of how ISO management systems work, and how the company's overall business objectives and strategies will align with them.
Companies use standards for different reasons. In some cases, ISO certification is used to adhere to government and industry regulation. In others, it's a way to satisfy clients, set themselves apart from competitors or to simply improve the business. Moving forward, plant owners and managers will have to think differently about how to manage systems to be compliant with the certification changes.
Five other changes to consider include the following:
1. Better management of company knowledge. With aging workforces and day-to-day work becoming more knowledge-based, systems will be needed to ensure knowledge is transferred to new employees. Companies will be required to ensure important 'documented information' is retained and maintained over time.
2. Integrated strategic thinking and ISO certification. There's a requirement for the objectives to support company goals and the creation of a plan to identify the resources needed to achieve them.
3. Making internal communications a priority. New standards will have more muscle regarding internal employee awareness. You'll need to better understand customer opinions about your company to ensure quality is maintained from their point of view.
4. No more preventive action. Prior to this round of changes, preventative action had its own stream for each standard. Prevention is expected to be present in all areas of the organization.
5. More tangible risk-based analysis. Risks within critical processes and areas of the business and actions to mitigate them are to be identified.
Quality isn't the only standard being revised. Many Canadian plants are certified to one or more of 'the big three standards: quality, ISO 14001 (Environmental Management) and OHSAS 18001 (Occupational Health & Safety Management, transitioning to ISO 45001). This means plant owners and managers should review the draft standards early and plan for implementation as quickly as possible.
Many companies have already implemented some of the changes as a way to improve business processes, putting them ahead of the pack.
Start training managers now (owners may want to attend a training session or two themselves) so they learn what to expect and have more time to analyze how the plant will be affected.
A well implemented ISO system, whether it's for quality, environmental management or health and safety, improves operational control, increases customer satisfaction, generates cost savings and benefits the bottom line. There are many resources and training programs available to help guide the transition and build a strong foundation for the years ahead.
Gary Robinson is the commercial director for BSI Canada Inc., a business standards company based in Mississauga, Ont. He's also a co-author of the Butterworth and Heinemann publication, "The ISO 14001 EMS Implementation Handbook."
This article appears in the March 2015 issue of PLANT.