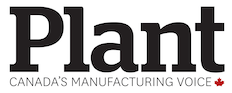 Sponsored Content provided by PLANT partners:
The four design principles of Industry 4.0
In a recent survey, 70% of manufacturers said they expect new competitors from other industries to leverage Industry 4.0 to enter their markets, while 90% believe that Industry 4.0 will help them compete. Clearly, the competitive landscape is changing, and you need to keep pace to survive.
"Industry 4.0 is a subset of digital transformation as it applies specifically to manufacturing and distribution companies," explains Jonathan Gross, managing director of Pemeco Consulting, a company that specializes in ERP consulting services.
It's about making manufacturing more efficient and empowering personnel to make decisions. You need to be able to deliver "last mile" configurations and customizations to your customers and that's where your systems can really improve your ability to perform. Timely and accurate data is necessary for personnel to make effective decisions and machines to take autonomous action.
Let's look at the four design principles of Industry 4.0 that are crucial for businesses to realize the full potential of the technology.
Interconnection. Your architecture must be set up to connect systems with people, meaning machines, devices and people are able to communicate with one another in real time, thus ensuring everyone is on the same page.
Information transparency. The data collected through interconnection must be transparent – both ways (once again, from the physical to the cyber world, and then from the cyber to the physical world) in an efficient and timely manner (in some cases, in real time, but at the very least, when needed). This allows people to make any decisions that fall outside of the parameters that the systems are programmed to handle.
Technical assistance. There are two parts to this principle. First, ensure machines do the things they're really good at and can deliver the most value. That involves providing Industry 4.0 technical assistance by performing low-value and repetitive machine-oriented tasks, which will subsequently free up your human resources to focus on higher value tasks.
The flip side is the systems will provide to staff the data and analysis necessary to make timelier and more effective operational or strategic decisions. Ultimately, the cognitive learning and artificial intelligence underlying these systems will discover new data sets, for viewing in new and more useful ways. For instance, on the operations side, ways to save costs; and on the strategic side, uncovering new cost analysis or revenue opportunities.
Decentralized decisions. Enterprise software systems and machines must be empowered to take autonomous action – that's the key to driving efficiency. Naturally, this will come with parameters. "We're not going to let the robots take over the world," Gross says. For instance, data is being analyzed by your systems to determine when the ideal time is to schedule equipment maintenance and/or order replacement parts. This will take into account wear and tear as well as peak demand times to ensure the maintenance is the least disruptive. In this instance, optimization is gained by removing the possibility of human error that could lead to equipment failure and costly downtime.
Now that you understand the basic principles behind Industry 4.0, it's time to get started. Download our recent webinar Manufacturing in a Connected World 101: Getting Started to learn more about how companies like yours are implementing digital strategies along with best-practices methodology to develop your strategy and execution plan.
Steve Bassaw is a supply chain professional of 20+ years including planning, scheduling, and purchasing and has the APICS CSCP designation (Certified Supply Chain Professional). He has been with SYSPRO for 19 years in diverse roles such as support, consulting, product management and solution architect. He's also chair of the Advisory Committee for BCIT's Business/IT program.