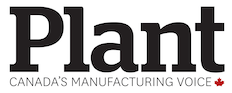 Sponsored Content provided by PLANT partners:
American Express SME Pulse Survey shows small and medium-sized enterprises are adapting to disruption and economic uncertainty
Canadian business owners continuously face big challenges, from rapidly changing international trade policies, to evolving industry and consumer expectations and the rise of disruptive technologies. And, while it's true businesses of all sizes and across all industries are impacted by these pressures, they tend to disrupt small and medium-sized businesses (SMEs) the most. In Canada, manufacturing is undergoing massive shifts, and SMEs in this space have no doubt been impacted by these internal and external pressures.
Despite challenges, many SMEs are optimistic about the future of their businesses, according to the third annual American Express SME Pulse Survey, a global study investigating how SMEs are adapting to disruption and economic uncertainty. And they're shifting their strategies to focus on three key areas to drive continued growth: meeting customer expectations, investing in new technologies and optimizing working capital.
Anticipating client expectations to keep up with demands
Across industries, consumers' expectations are rising as their options continue to expand and contrary to what many believe, SMEs in B2B industries are grappling with the same challenges as they work to evolve to meet current needs. From more personalization to online ordering, digital account management and real-time interactions, clients, vendors and suppliers in the manufacturing space are looking for a more seamless experience.
Our survey highlighted this trend. Nearly two-thirds of SMEs (61%) agreed their customers are looking for new or tailored products and services. So, how can they adapt? One way is to closely monitor these expectations in order to anticipate their shifting demands and evolve accordingly. It's a principle many SMEs already understand: 61% see the positive impact of understanding customers' needs and acknowledge that it contributes directly to their success.
Despite this understanding, the pressure to stay ahead of the competition remains, but SMEs are committed to making customer needs a long term priority. In fact, 71% agree to work hard to address these evolving demands over the next few years.
Seeing technology as an opportunity for growth
Innovative technology is disrupting a range of industries. In manufacturing, the impact has been significant to say the least. From smart manufacturing to IoT connectivity and 3D printing, new technology helps enhance operations, improve product quality, increase accuracy and even optimize supply chains.
The survey reveals Canadian SMEs understand the value new technology brings, with almost a third (62%) agreeing new tech tools will expand their business opportunities. Yet many SMEs are unsure about how to leverage technology to its full potential. Less than half of those surveyed (40%) use technology to redesign their products and services, and under one third (27%) use them to better analyze customer data. Though the numbers are low, the majority of SMEs understand they will need to change their approach in order to grow: 51% plan to leverage new-gen tech tools over the next few years.
Optimizing payments to improve working capital
Canadian SMEs understand it's important to invest in improving operational processes, especially when it comes to finance. Seventy-one per cent of SMEs stated they realize how critical cash flow is to help them run their businesses. Another 61% say they plan to implement cost-savings programs to maximize efficiency. In manufacturing, where many businesses face long collections cycles and inconsistent revenue swings through seasonal periods, a strong cash flow strategy is key.
It's critical for businesses, and especially those in manufacturing, to start looking at cash flow as a source of growth capital and as a tool to maximize payment arrangements and improve supplier relationships. Striking the right balance between keeping suppliers happy with swift payments and keeping enough cash on hand to invest into growing your business is a strategic stepping stone to higher growth. Payment solutions from American Express help businesses free up working capital with up to 55 interest-free days to pay for expenses, which can reduce the funding gap between accounts payables and receivables, and enable businesses to put their cash to work in the interim.
The next few years show a positive trend toward growth for SMEs across a wide range of industries. While the pressure is on, Canadians SMEs are proactively shifting their strategies in order to adapt, evolve and expand their operations. By meeting customer needs, leveraging new technology and optimizing working capital, SMEs are on the path to grow significantly in the next year, and beyond.
To learn more about products for small business owners, please visit here.
Paul Roman is vice-president and general manager, Global Commercial Services of American Express Canada.