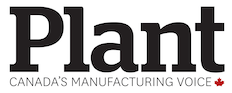 Canada Post has found the right mix for better performance by modernizing its approach to the maintenance of its letter sorting equipment. How it did so was the subject of a case history presentation by Dan Gilbert, the national director of maintenance performance and planning.
Gilbert has extensive experience with Maximo software, continuous improvement, and root cause analysis.
Canada Post has 1,000 employees across the country looking after plant maintenance, regional engineering, national design and program management, as well as fleet management. There are 156 Toshiba multiline sorting machines, capable of sorting 41,000 letters per hour. This equipment is located at various centres to meet service standards based on geography, not capacity.
Gilbert said a mostly time-based program where there is high variability in utilization is inefficient. That's why Canada Post decided to rebalance the mix. It moved away from reliance on time-based triggers to let the machine tell what it needs through condition monitoring while using available staff skills for more technical activities.
To implement this – as part of a $2 billion Postal Transformation Initiative – new state-of-the-art letter sorting machines were deployed in 2010 at mail processing plants across the country to optimize the blend of triggers.
In the process, Canada Post soon discovered this new approach created many challenges. Answers were needed to several questions. Where to start? What are the machine limits? What is the employee skill set? What are the expectations for change management? What methods and methodologies to apply?
New approach
A multiyear, step-by-step approach was adopted consisting of the following:
•  selecting a single machine with a sibling as a test unit;
• building a new strategy for the test machine, applying RCM tools and methodology;
• leveraging lessons learned from the test machine on all other similar machines across the country by measuring performance;
• building a roll-out package, including training for use of diagnostic tools, using decision tree analysis to determine potential root causes for failures, and creating orders for extra work to be scheduled for execution later; and
• developing a condition-based program across the entire fleet.
Along the way, there were some valuable lessons learned.
"We were doing a lot of tasks that had no positive impact on equipment performance," Gilbert said. "With the right information and training, our technicians were excited to be more in tune with machine performance and diagnostics."
Canada Post also found out that implementing change takes longer than expected; that open communication with stakeholders is key; and that changing people's approach to their jobs is the hardest part. Technician's attitudes are crucial and engaged employees equal sustainable performance.
Source: MainTrain maintenance, reliability and asset management conference, presented by the Plant Engineering and Maintenance Association of Canada (PEMAC).