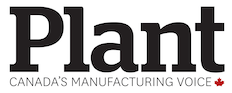 A company had several hundred employees and dozens of people with lean belts of several colours. One of the newer employees was a supervisor. He wondered why, despite all the experts, the supervisors were still completely occupied with firefighting.
The result wasn't surprising. The plant had been trained to "let the experts handle it." The lean gurus – green, yellow and black belts – were called in when there were issues. The problem got put on a list. And sometime later, one or more of the experts would show up to save the day.
The company was breeding – and relying on – heroes who would swoop in and solve the problems. Unfortunately, problems soon resurfaced.
It seems faster and easier to involve the experts, but nothing happens when they aren't there. Because the workers aren't very involved in the improvement effort, they don't know whether the changes are making a difference or not, and they stop volunteering information that could make a difference.
It doesn't have to be that way.
Halfway through the company's 12-week project, people on the team were showing they could critically appraise the data generated during trials. They were also showing more restraint interpreting the data. When team members were excited by early results, one of their colleagues cautioned, "Hold on. We're not ready to draw a conclusion yet. We don't have enough data." That kind of insight is what you'd expect from an experienced black belt, not from someone who has been working through an improvement routine for six weeks.
It happened because the workers on the floor were deeply involved in developing not just what would be tried out, but how it was to be done. They didn't have carte blanche. Someone who had seen similar challenges in other places guided them.
Daily work
Mike Rother from University of Michigan argues that if the only time you have improvement is when there's an event and an expert is on hand, you are training people to do business as usual, not continuous improvement.
He says the improvement routine needs to be part of the daily work of every manager or supervisor. Then it becomes "continuous." You can see more of his work at www-personal.umich.edu/~mrother/Homepage.html.
If you are struggling with improvement that only happens when the experts are there, consider looking for a different model.
Bring your managers and supervisors to a point where they're working daily to make improvements.
Hugh Alley is an industrial engineer based in the Vancouver area who helps organizations achieve significant performance gains in delivery, quality and cost over a short timeframe. Call (604) 866-1502 or e-mail hughralley@gmail.com.