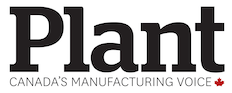 There are several ways to reduce maintenance costs, and one is to look at energy management.
In the past, plant managers didn't trace the energy costs of specific production areas, certain machines, or maintenance, thus ignoring potential savings. Now that energy costs are critical, the picture has changed: we need to know how much power machines use, make them more efficient, and aim maintenance practices at reducing consumption.
Energy management is part of Lincoln Electric's corporate culture.
"We are a profit-sharing company, so everyone reaps the profits of energy management. That makes integrating it into the corporate culture much easier," says Adel Mir, the company's director of engineering services.
Lincoln Electric produces welding equipment and wire in Toronto's Leaside Business Park, where its three distinct manufacturing facilities are ISO 9001, 14001 and 50001 certified. Up to 300 employees work year-round at the three plants that cover just under 810,000 square-feet.
The company was first introduced to ISO 50001 through a 2011 pilot project funded by the Ontario Power Authority's Conservation Fund, and delivered by Hatch Ltd., an engineering compnay based in Mississauga, Ont.
At the end of the pilot project, Hatch estimated that improvements in electricity use intensity ranged up to 16.5%, with concurrent greenhouse gas emission reductions of up to 950 tonnes annually.
Each site was provided with an assessment of key systems, customized training, measurement and analysis support, templates and coaching on all aspects of the requirements for attaining ISO 50001 certification.
Encourage sustainability
Suggestions for initiatives come from employees and the company has implemented projects that include converting old steam boilers to more efficient natural gas units for plant heating, changing DC motors to AC, and lighting retrofits.
To encourage sustainability and bolster a solid understanding of energy management and what it means to the future of the company, all employees participate in full training sessions, which include lessons on how to spot "energy waste."
There are initiatives, funds and programs to assist with energy management. Funding for embedded and roving energy managers is one of many efficiency programs offered through saveONenergy, a suite of programs funded by the OPA and operated by local electric utilities.
"Having an energy manager is one of the best ways for plants to uncover savings opportunities," says Andrew Pride, vice-president of conservation at the Ontario Power Authority (OPA).
To qualify, companies with an embedded energy manager must implement 300 kilowatt hours (kWh) of peak demand savings and 300 kWh multiplied by the facility's load factor, times 8,760 hours in energy savings annually. Pride notes that 30% of these savings must be achieved without incentives from the OPA or local electric utility. Estimated payback is 3 or 4 cents per kWh.
The initiative funds 80% of energy manager salaries, as well as an additional 80% of annual expenses.
Less than two years after the program's launch, it has exceeded all expectations. The initial funding cap has been lifted and the program has been extended to 2015.
The number of energy managers currently sits at 55, 20 more than the original goal of 35. In 2012 alone, 39 of them helped organizations save more than 7 million kWh.
Alberta's Energy Efficiency Assessment Program (EEAP) provides small to medium-size manufacturers with access to services provided by professional energy auditors to identify savings. The incentive funds up to 50% of the cost of an energy audit up to a maximum of $25,000.
Another Alberta program, the Industrial Efficiency Program launched by Productivity Alberta and delivered by C3, a province-based climate change and sustainability agency, assists small to medium-size enterprises identify and implement energy retrofit projects that to reduce consumption and greenhouse gas emissions.
The program is eligible to companies with fewer than 300 employees and annual energy expenditures between $175,000 and $5.5 million.
Managing energy is a tough job. There are challenges and priorities, but opportunities as well. Committing to energy management best practices provides new tools that make your job easier and more effective.
Steve Gahbauer is an engineer, a Toronto-based freelance writer, and the former engineering editor of PLANT. Contact him at gahbauer@rogers.com.

Comments? E-mail jterrett@plant.ca.