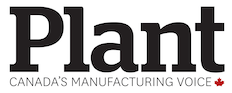 Current thinking is smart energy management will save you money. Turns out it does more than that. During the Energy Summit 2014 conference in Niagara Falls, Ont. last May, presenters talked about the journey towards ISO 50001 Energy Management Systems standard certification, and they shared lessons learned.
Natural Resources Canada, which presented the conference with the Excellence in Manufacturing Consortium, stated that "project-based energy management is neither self-sustaining nor continuous improvement of energy performance; there has to be something more than just projects. Energy management must become part of the fabric and of the [organization's] systems."
That's why the ISO 50001 standard, with a focus on continuous improvement and energy management integration, is so appealing.
Companies that have implemented the new standard learned that:
• Good energy data is necessary and extremely useful.
• Much about energy management and use can be learned from the planning process.
• An employee suggestion program engages staff and collects good ideas.
• Most energy efficiency projects also have operational, environmental and safety benefits.
Undertaking viable energy efficiency measures and assessing ongoing energy performance are key steps in implementing an energy management system. To assist, Natural Resources Canada provides RETScreen Clean Energy Management Software.
It helps to determine the technical and financial viability of energy efficiency improvements and verify a facility's ongoing energy performance. There are free online training resources available to help you with the software that include: extensive webcasts, presentation slides, and instructor notes; numerous case studies; a detailed user manual; an e-textbook that provides a detailed description of the algorithms used in the models; and clean Energy Legal & Policy Toolkits, including sample legal and policy documents.
RETScreen Marketplace lists companies and organizations around the world that use RETScreen or provide RETScreen services.
RETScreen Plus monitors analyzes and reports key energy performance data to facility operators, managers and senior decision-makers. It will measure and verify energy consumption or energy production and generation. The tool also supports the "check" phase of a Plan-Do-Check-Act energy management system. It works according to any timeframe and the software allows users to model baseline energy performance, target improvements and compare new data to the baseline or targets.
Soon RETScreen Plus and RetScreen4 will be merged into RETScreen Expert, the next generation of the software. Watch for it.
Steve Gahbauer, an engineer and Toronto-based freelance writer, is a contributing editor to PLANT. E-mail gahbauer@rogers.com.
Comments? E-mail jterrett@plant.ca.
This article appears in the Nov/Dec 2014 issue of PLANT.