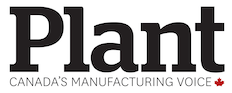 IIoT is coming
By Matt Powell, Associate Editor
Manufacturing
A big year for connected "things."
Much has been made of the global Internet of Things (IoT) phenomenon, which promises to connect people and machines through the power of the internet and change the way businesses boost productivity, enhance efficiencies and how jobs are done.
It's a particularly beneficial development for manufacturers.
Networking and technology giant Cisco estimates global IoT opportunities could be worth $24.8 trillion by 2022, including $522 billion for Canada's private sector over the next decade. Accenture, the Chicago-based management consulting firm, pegs the Industrial Internet of Things' (IIoT's) contribution to the global economy at more than $14.2 trillion by 2030. And IDC, a research firm based in Toronto, says the IIoT would boost manufacturing output from $42.2 billion to $98.8 billion between 2013 and 2018.
Jupiter Research, based in Hampshire, UK, reports the number of connected IoT devices will increase by 285%, from 13.4 billion to more than 38.5 billion between now and 2020.
But Accenture notes in a US-based study (Winning with the Industrial Internet of Things) that most companies don't understand the underlying business models and long-term implications of the IIoT. And only 7% of respondents had developed a comprehensive IIoT strategy.
IIoT drives the conversion of data into useful information. Adoption will be fuelled by the availability and affordability of sensors and processes that help manufacturers capture and access real-time information.
While 2015 was a year of remarkable growth for IIoT, 2016 will likely see more companies move from interest to implementation as they grasp the knowledge required to make use of it, completing manufacturing's evolution into Industry 4.0 – creating smart factories that track metrics, such as machine utilization, to optimize production.
IoT vs. IIoT
The Internet of Things (IoT) is the network of physical objects that contain embedded technology to communicate and sense or interact with internal states or the external environment. Source: Gartner Research

The Industrial Internet of Things (IIoT) is a network of physical objects, systems, platforms and applications that contain embedded technology to communicate and share intelligence, the external environment and with people. Source: Accenture
Moving to implementation
Here are a few IIoT technology trends expected this year.
• Application programming interfaces (APIs). According to Chris O'Connor, IBM's general manager of IoT, APIs and a strong strategy around them is critically important to the deployment of IIoT technologies. They connect useful information and data, allowing the IIoT to link a number of dissimilar "things" into a powerful single network. He contends the IIoT would be useless without APIs because they expose data that enables multiple devices to be connected, providing an interface between the internet and "things" to reveal previously unseen possibilities. He also believes APIs will be at the forefront of the conversation around monetizing IoT.
• Cognitive Internet of Things. This could be an approach to decipher IoT data, which is required to make use of the data-connected devices produce. O'Connor says cognitive computing systems that learn at scale will extract more value out of the data. They'll be necessary to bring ambitious IoT applications to market that need powerful and sophisticated ways of processing growing data flows.
• Demand for digital literacy. Accenture suggests the IIoT will augment work through innovation, such as wearable technologies on the plant floor. The demand for workers with digital skills will also be at a premium, including specialist roles in areas such as digital robot design and management, network engineering and data analytics. These needs offer manufacturers a tool that will appeal to sought-after Millennial employees. The pull on customer-oriented services will also tighten and be felt at all levels of an organization, forcing companies to decentralize decision making.
This will be a critically important issue to factor into the rise of IIoT in Canada. The Information and Communications Technology Council projects 182,000 skilled ICT workers will be needed by 2019, and another 36,000 by 2020 to handle the growth of smart and connected IoT technologies.
• Reimagined industry models. Companies will need to create outcome-oriented, product service hybrid models to improve efficiencies, according to Accenture. Some factors to consider include: how to improve asset use; how to uncover the most value from data; and whether to invest in a company platform or join existing industry platforms.
The power of connecting "things" to the internet will begin impacting businesses this year. Capitalize on its immense power to create opportunities for growth.
This article appears in the April 2016 issue of PLANT.