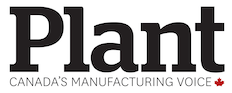 If you have ever worked in a distribution warehouse or manufacturing facility, you have likely had more than one run-in with a lead acid battery. Long the go-to choice for material handling equipment, ranging from pallet jacks to forklifts and reach trucks, lead acid batteries have dominated the battery market. However, lithium-ion battery technologies are finally starting to make significant inroads.
In late 2020, The Raymond Corporation announced the launch of its energy essentials lithium-ion battery line that supports the company's family of material handling equipment, including its forklifts, pallet jacks and swing-reach trucks.
"Energy essentials distributed by Raymond enables complete and unique integration between the truck and battery, giving full visibility to operational data elements that include state-of-charge and fault codes," said Jennifer de Souza, Senior Director of Energy Solutions, Procurement and Leasing, The Raymond Corporation. "Engineered to excel in the toughest material handling applications, these lithium-ion solutions provide our customers with significant productivity enhancements, including increased uptime and reduced electricity costs."
The Raymond Corp. signed a strategic supply agreement with Mississauga, Ontario-based Electrovaya, which will supply battery systems for Raymond's energy essentials battery line. Electrovaya will supply Raymond exclusively distributed Raymond branded lithium-ion batteries that are UL 2580 listed and compatible with most Class I, II and III Raymond lift trucks. These battery systems use Electrovaya's NMC ceramic lithium-ion battery technologies and provide a full integration with the Raymond vehicles, according to a recent statement by The Raymond Corp.
This deal could mark the beginning of a significant shift in the battery marketplace.
"Right now, lithium-ion batteries take up less than five per cent of the market, but that can change overnight," said Raj DasGupta, VP of Technology and Business Development, Electrovaya. "I'm surprised it's taken this long for lithium-ion batteries to displace lead acid batteries."
Energy essentials distributed by Raymond enables complete and unique integration between the truck and battery, giving full visibility to operational data elements that include state-of-charge and fault codes.
Electrovaya recently signed agreements with several major corporations, including Walmart Canada, to supply lithium-ion batteries for their material handling fleets. DasGupta said that interest in the company's battery technologies has increased substantially since the company first decided to target the material handling market in 2017. Electrovaya supplies its batteries across a wide variety of industries, with a significant portion of its customer base currently active in the food distribution market.
"Those operators typically operate those vehicles 24/7, 365 days a year. So, they have the highest priority customers, especially in the pandemic, where food distribution is so key to keep moving," said DasGupta. "This market is starting to move now. With our customer base, after these guys have operated our batteries for a couple of months, most of them have come back with a statement that they would never buy a lead acid battery again."
He also added that companies that run their material handling equipment for two to three shifts a day receive clear operational efficiency benefits from using his company's lithium-ion batteries.
Ensuring the lithium-ion batteries are safe to operate has been a key focus for Electrovaya.
"Safety is a concern for warehouse operators. If you have a car fire, it's outside. If you have a fire in a forklift, you can burn down an entire building," said DasGupta. "We completed a UL-2580 electric vehicle certification for all of our batteries going into these forklifts and have a UL-2580 listing now. That's quite significant."
These batteries are not just designed for new material handling equipment. They have been designed for retrofitting existing fleets.
"We've designed them to match the weight and size of lead acid batteries. You need some software updates on the trucks and some communication updates, but the batteries, for the most part, are compatible with any forklift," said DasGupta.
The up-front purchasing costs are typically three to four times higher than a lead battery, but the return on investment makes them worth the additional cost, DasGupta argues.
"If you're replacing three lead acid batteries with one lithium-ion battery, then with the energy savings, maintenance savings and longer life span, you're looking at an ROI in three to four months for heavy users. If you're a lighter user, then within a year or two," he said.
___________
Andrew Snook is a freelance B2B magazine editor and writer based in the Toronto area.