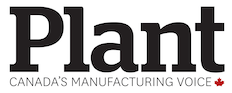 When the COVID-19 coronavirus pandemic was officially declared last March, companies across most sectors in Canada buckled up for a bumpy ride ahead, filled mostly with uncertainty. While some industries have been spared financial hits due to being declared an essential service, the automotive sector was not one of them.
According to a recent report from DesRosiers Automotive Consultants, automotive sales in 2020 fell to their lowest level in more than a decade. Last year, approximately 1.54 million cars and trucks were sold in Canada, down just under 20 per cent from the previous year. In the spring, many were fearing even worse numbers since sales dropped 75 per cent in April alone.
Pretty grim statistics; however, a few bright spots emerged in the sector. What are they, I'll give you a hint: they're electric.
Most recently. General Motors announced that production of its all-new BrightDrop EV600 electric light commercial vehicle will be coming to its Ingersoll, Ont-based CAMI manufacturing plant. GM will be investing an estimated $1 billion in having its EV600s ready to be built at the plant later this year.
This decision marks a historic moment in manufacturing history for Canada's automotive sector. The CAMI plant will be the first-ever, large-scale auto plant in the country to be retrofitted for the purpose of manufacturing electric delivery vehicles in Canada.
GM also tests autonomous vehicles in Canada at its Canadian Technical Centre Markham campus, and is setting up a vehicle testing facility at its CTC Oshawa campus. Both of these can include testing of EVs.
Earlier in 2020, Ford of Canada announced it would spend close to $2 billion at its plants in Canada ($1.95 billion), with $1.8 billion allocated to production of electric vehicless at its production plant in Oakville, Ont. In addition, then Canadian government and the Government of Ontario, announced that they would spend a combined $500 million to assist Ford of Canada on the mass production of EVs in Canada.
Other players in Canada's automotive market have also been busy building partnerships to research new EV technologies.
Tesla and Halifax-based Dalhousie University recently announced an extension of its exclusive partnership at the university (until at least 2026) related to developing advanced battery technologies. Dalhousie University and Tesla originally signed an exclusive partnership agreement in 2015, with work related to that agreement beginning in 2016.
Canada has been seen as lagging behind other parts of the world in terms of adapting to EVs. This is in no small part due to the vastness of our country, our harsher winter climates (which have a significant impact on battery life), and the lack of full-blown charging infrastructure.
However, plans are in place in parts of Canada to expand infrastructure, Petro-Canada opened its network of EVs chargers across Canada recently, with what the company dubs Canada's Electric Highway. Other initiatives are also in place to expand the infrastructure.
The world is trending towards EVs, and traditional issues related to battery life are being solved step by step (with many vehicles now being able to go approximately 400 kilometres on a single charge), the infrastructure is growing, and EV production is coming to Canada.
As a result, Canada has an opportunity to position itself in the driver's seat as a leader in EV research, design and production for years to come.