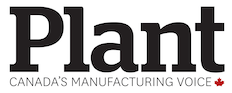 Jack MacDonnell has had an interesting career, but even that's an understatement. An unabashed auto junkie, he was once an aspiring car designer, and has since tackled technical writing and a stint in the telecom sector. Then he led an automotive sales and marketing company, and even hosted a TV show on the Speed channel, career choices that have tied in nicely with his love of car racing.
Continuing the trend, he's now the CEO of EnerMotion Inc., a Bolton, Ont.-based outfit that has developed an innovative way of capturing waste exhaust heat and converting it into useful, practical and efficient energy. This alternative to idling and diesel-fuelled auxiliary power units (APUs) keeps truckers comfortable on long hauls.
EnerMotion's Hybrid Power & Energy Recovery (HYPER) storage system reduces operating expenses for trucking companies and provides a solution to upcoming anti-idling laws due in January for APUs and EPA standards for Class A heavy trucks. The unit also improves a vehicle's overall efficiency in motion and at rest, removing thousands of kilotonnes of carbon dioxide emissions from the atmosphere each year. And the market potential is huge: $31 billion in North America alone, MacDonnell says.
The HYPER system captures waste heat from a truck's internal combustion engine's exhaust system, which drives a refrigeration cycle ­similar to your fridge. HYPER works with a thermal compressor to provide full heating and air conditioning systems to the vehicle's cab and sleeper without consuming any additional fuel. Meanwhile, thermal conditions are stored in a control unit to provide the same HVAC capabilities for short and long haul routes while the vehicle is at rest. This eliminates idling the main engine or using already popular diesel APUs, lowering operational costs and cutting greenhouse gas emissions (GHGs).
"A lot of trucking companies don't want their fleets idling to run the heating and air condition units, which is still what 90% of the industry does, and that's unacceptable," says MacDonnell.
Clean alternative
Although diesel auxiliary power units were an initial answer to the idling issue, they depend on diesel fuel-powered motors that are noisy, smell bad and have maintenance issues.
"Sure APUs save a bit of fuel, but those maintenance costs off-set that savings," says MacDonnell.
EnerMotion has eliminated as many moving parts, such as seals and gaskets, within the HYPER unit to maximize maintenance savings. The fourth generation provides heating, cooling and hotel load power for up to 10 hours. It functions with gasoline, diesel, liquid and compressed natural gas engines, and hybrid driveline technologies.
"You've got five kilowatts of energy being consumed by the compressor on the crankshaft and intrinsic power train loss to free up additional horsepower and drop RPMs, both of which reduce fuel use," he says, adding that up to 30% of the energy produced by a diesel engine, which is lost through the tailpipe as heat. Based on testing metrics, the company says HYPER reduces fuel consumption by 9% to provide a payback in less than a year.
The unit is similar to a trailer refrigeration unit in both size and shape, mounted to the back of the cab and weighing about the same as most diesel-powered APUs. MacDonnell says the thermal storage unit boasts a higher energy density than lithium ion batteries.
"The absorption cycle is a novel approach because the unit operates autonomously without user intervention, except when the driver wants the cab and sleeper to be cool or warm."
A trend in increasing oil prices sparked the idea. MacDonnell recalls, "What if we could use waste energy to drive a refrigeration cycle?"
By 2008 EnerMotion was incorporated and the company's five founders were brainstorming. A design was finalized and a prototype was built by 2009 thanks to a cash injection from a group of angel investors and funding from the National Research Council of Canada's Industrial Research Assistance Program.
"It worked, then it didn't work, then it worked again – it took us about a year to figure out the magic behind the dark art, then another year to refine that design in the lab," says MacDonnell. "We started testing in our own Class A truck two and a half years ago, and are now on our fourth generation unit."
He expects a production version to be validated by the end of 2014, and will go to market by mid-2015 once manufacturing plans are finalized. In the meantime, EnerMotion has garnered a healthy amount of attention from major players in the trucking sector, and has developed partnerships with Challenger Motor Freight and Loblaw Companies Ltd., which committed to field-testing the system. JD Smith and Sons is so impressed with the system it actually purchased a stake in the company, and provided a truck for testing.
Power partners
The company has developed relationships with a number of key Canadian public sector funding agencies including the Toronto Atmospheric Fund and Sustainable Development Technology Canada, which provided a $1 million grant in 2010.
The Ontario Centres of Excellence (OCE) also gave it a boost, investing $250,000 through its Market Readiness 3 and Special Energy Fund programs last February, citing HYPER's tremendous global market potential.
MacDonnell says OCE's involvement in HYPER's development is a major benefit. The organization acts as an innovation centre that has become extra headcount.
"They have a lot of experienced people and the people we do work with help us with the corporate governance aspects of the business and introduce us to partners from the supply standpoint. They provide us with a lot of guidance " he says.
Shantanu Mittal, a business development manager at OCE, works with EnerMotion and says the organization sits on the company's board as an observer, but also advises the company on key strategy and funding opportunities. The company, he says, is a prime example of what OCE looks for in a corporate partner.
"We're not only looking for innovation, but also whether or not the technology is solving a problem in the marketplace, and I think EnerMotion has done that with HYPER," says Mittal.
EnerMotion currently has academic partnership with both McMaster and Queens universities, and has recently hired one of its McMaster summer students to a full-time engineering role.
"OCE has definitely recognized the economic impact our technology will have in Ontario as we increase our staff count, and with that will come tremendous growth as we continue to seek out additional funding," says MacDonnell.
Operating out of its facility in Bolton, the company now has seven full time employees, mainly engineers and technologists, that focus on testing and getting the units ready for production. It's also in the process of hiring two more full timers as it finalizes manufacturing plans (two Tier 1 automotive suppliers would like to build the units).
"We're working to develop as much of a line kit as possible to keep final assembly down to a few components," he says, and there is a chance final assembly will stay in the Bolton area.
"Our ultimate goal is to keep as much as we can in Ontario."
This article appears in the May/June 2014 issue of PLANT.