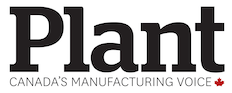 The phrase "supply chain" made it to the 2022 Banished Words List.
The tongue-in-cheek list is selected based on how much people are "irked" or "amused" by the ad nauseum use of terms, noted buzzword watchers at Lake Superior State University, which has compiled the widely circulated list since 1976.
"Supply chain issues have become the scapegoat for all that doesn't happen or arrive on time and of every shortage," commented one analyst.
Much more than a catchall phrase, the term's ubiquity is a function of global disruptions over the past two years. As the pandemic's impact continues to exert pressure across manufacturing sectors, from industrial and energy products to medical devices, aerospace, automotive and cosmetics, its relevance has been brought into sharp focus. Omicron, natural disasters in B.C., and the trucker convoy protests are recent reminders of the reverberating impacts
on industry.
Consider the trucker convoy protests earlier this year. What started as rallies against pandemic-related restrictions and vaccine mandates for truckers, cascaded into blockades at roads, bridges and border crossings, spanning over a period of three weeks.
The Ambassador Bridge, a critical trade corridor connecting Windsor, Ont., to Detroit, Mich., was blocked for several days. According to Reuters, the bridge carries a quarter of the value of Canada-U.S. goods trade, or $360 million in two-way cargoes.
The disruption forced automakers and mobility solutions suppliers (including Magna International, Ford, GM, Stellantis, Honda and Toyota) to trim shifts and idle North American assembly operations.
"The situation at the Ambassador Bridge, combined with an already fragile supply chain, will bring further hardship to people and industries still struggling to recover from the COVID-19 pandemic," said LouAnn Gosselin, Stellantis Canada spokesperson.
The issues that threaten competitiveness across the supply chain had been brewing long before news about the trucker protests hit the headlines. The Canadian Manufacturers & Exporters (CME) called on the government for immediate action on supply chain problems, for assistance addressing transportation bottlenecks, and for a remedy that speeds up immigration into Canada to fill vacant jobs in manufacturing and other key sectors. These concerns were tabled at the National Supply Chain Summit (January 31), when the Federal Government convened industry, shippers and associations that run critical infrastructure.
CME's call for action dovetails with its most recent Business Outlook Survey (December 2021). The survey found that 88 per cent of manufacturers said suppliers' delivery times were slower than the year before, 77 per cent claimed that attracting and retaining a quality workforce was their greatest challenge, and 47 per cent said supply chain disruptions were their biggest barrier.
Their bottom line? Canadian manufacturers want to mitigate barriers to the country's economic recovery, and they need help.
Lead times hamper resilience
The effects of COVID-19 have been especially difficult for companies with complex supply chains, as their production is susceptible to supplier input shortages. At a granular level, those challenges may run the gamut from longer lead times and higher inventory carrying costs to higher materials prices, according to Michael Della Fortuna, CEO of Nexeya Canada, Inc., in Markham, Ont. The pandemic's knock-on effects are compounding existing pressures and causing companies like Nexeya to rethink the way parts move, said Della Fortuna.
The industrial group he works for specializes in integration and control command solutions for defence, aeronautics, space, energy, railway, and automotive sectors. Nexeya has been reckoning with tight supplies and has trouble adjusting to constraints that have increased costs, delayed production and shipping and impaired efforts to meet demand.
To build the product lines that make up Nexeya's electrical interconnect test solutions, for example, the facility sources capacitors, resistors, chips, relays and connectors.
"What used to be lead time of eight to 12 weeks, has, in some cases, gone to Q4 of 2023," said Della Fortuna.
He pointed to a part for a board that increased in price from $10 to $100.
"Absorbing the cost for one or two parts in a very large system is not a problem," he said. "The problem is that with spare service parts there might be four components on a board. If I sell that spare board for $1,000, and my cost has gone up by 40 per cent, there's no way that I can afford it. I have to go to our customers and say that a part that previously cost $1,000 now costs $1,400. I'm not making any extra margin on it. It's a pass through. It's really a very difficult thing to sell."
Critical component shortages
If supply chain management is characterized as a decision-making game, sourcing components during the pandemic for Della Fortuna has turned the art of controlling costs into an obstacle course.
"We'll get a rail order from Bombardier, and we would have to order 20,000 relays," he said. "Because the supply chain is impacted, we're not getting 20,000 in a big batch; they're offering 5,000 relays from one batch. That's not acceptable because if I ever have an issue, I will have no idea which batch it came from. A piece of equipment may have 3,000 parts on it, and there are 20,000 of them. If your relays come from three different batches, you really lose any sense of quality control."
Electrical components or parts coming from different batches have different sensitivity. When a relay is from a different batch, it may never meet test interval requirements, and Della Fortuna said it complicates troubleshooting or the ability to perform root cause analysis.
"Aside from the cost perspective and the lead time, it makes it so much more difficult to build a quality product when the number of batches that you're dealing with are multiplied," he said.
From bottlenecks to workarounds
Before the pandemic took hold, logistics and shipping followed a script well-known to Audrey Ross. As a go-to person for international trade logistics and customs in the consumer goods space, she spends a significant amount of time determining how much to make, move, buy, and sell.
"Before 2021, the supply chain was fairly consistent, the timing was consistent and the pricing was consistent," she said. "Since 2021, there has been a buildup of global challenges for a variety of reasons—and it's just a lot
of extra work."
Specifically, the consistency of a step-by-step routine for international shipping has been upended, said Ross, whose employer, Orchard Custom Beauty, is a business-to-business, private labeling company that develops turnkey beauty products for colour cosmetics, skin care, personal care, and home care.
Orchard trades with 14 countries, and has been exposed directly and indirectly to the trickle-down effects of shipping container shortages, port closures and schedule changes. Scheduling issues and labour shortages of dockworkers and truckers are on a list of choke points.
"It used to be the case where you get the booking, you approve it and it's good to go," said Ross. "The shipment is handed over and it departs from the port. Then there's customs and delivery. For most projects, you've got to commit to a certain pricing or contract with your forwarder or with your carrier. But last year, every single thing had to be negotiated and checked on."
Add to diminishing competitiveness the fact that the industry continues to be dominated by highly fragmented and old-school processes (telephone calls, emails, and spreadsheets) and it's plain to see what inhibits the ability to deal with the increase in volumes. Ross' plans to upgrade the department's technology platform in a manner that will optimize and automate communications with freight forwarders and brokers have been in the works since last July.
"I read a quote somewhere that said supply chain managers went from having six to 10 emails per project to 60 to 80 emails per project," said Ross. "I deal with 100 projects at a time. Logistics tools can be helpful. It is my biggest challenge."
The good old days of 2019
After two years of grappling with the pandemic's strain, Della Fortuna and Ross are keenly aware that the issues largely reflect pre-existing shifts. Both are learning that resiliency requires agility and flexibility. A remedial starting point could be to tackle price elasticity, stated Della Fortuna. Addressing constraints on capacity and contingency planning can help, too.
Ross said transactions in 2022 are expected to be similar to 2021. "The container space issue will persist, and the cost issues are still going to be there," she said. Being more collaborative and building stronger relationships between carriers and brokers will help. "My preference has always been to have a broker in every region because it helps to navigate policy and regulatory requirements in those jurisdictions," she said.
Moreover, forging ahead with technology upgrades will pay off in the form of transparency and visibility, particularly when delays could have been accounted for, acknowledged Ross. "The goal is never to be the only person who has the knowledge," she said.
The term "new normal" also made the LSSU 2022 list of words to ban. Both Della Fortuna and Ross invoked the phrase when summarizing how their companies were adjusting.
Whatever their supply chains will come to look like, they are coming to terms that being nimble is in the equation.
_________________
Rehana Begg is a Toronto-based freelance writer and editor. Reach her at rehanabegg@rogers.com.