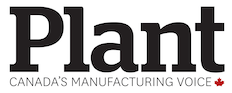 CGT Ltd. has been around almost as long as Canada. The manufacturer of coated fabrics and film for automotive interiors and pool liner markets marks its 150th anniversary this year, leveraging innovation and technology to drive growth well into the future.
Five generations of the Chaplin family ran the business in Cambridge, Ont., starting with ancestor industrialist William Chaplin. He kicked things off with wagon wheels and hatchet handles in the 1860s.
"Even then – before 1900 – the company was exporting all around the world," says Craig Richardson, CGT's CEO, who took over the role in January 2013.
Prior to that, he worked in Canada's food processing sector, including 14 years as president of Grand River Foods, a $250 million manufacturer employing more than 400 in the Kitchener-Waterloo Region. Before Grand River Foods, he was president of Strathroy Foods, one of Canada's largest processors of frozen vegetables for the international market.
Six years later, he's talking wagon wheels to car interiors, and joking that the company "is still in the transportation sector." Key to the company's durability is innovation and technology and a workplace culture that encourages employee engagement.
Not long after Henry Ford opened his Canadian operations in 1905, Canadian General-Tower (now CGT) made the canopy for the Model-T convertible.
Demand for rubber products rose during World War II. Innovation pushed the development of an alternative to rubber that could adhere to various substrates. The Chaplin's business began to experiment with polymeric film or vinyl, making raincoats and other consumer goods.
In 2012 Rick Chaplin sold the then-$300 million company to Holcan Investments of Burlington, Ont., a privately held investment firm. Today, CGT employs 1,200 people worldwide with plants in Cambridge (500 employees), Texas (250), China (400) and an additional 50 staff in sales offices in Michigan, France, Japan and Germany.
Like CGT, Cambridge has also transformed over the years. The textile firms and shoemakers have moved to China and India, while "automotive is now the name of the game," Richardson says.
The area is home to a vibrant vehicle manufacturing hub that includes Toyota's luxury Lexus RAV4 plant. ATS and ComDev, companies known for advanced automation and technology are here. As is the GM CAMI plant where the Chevrolet Equinox is made in nearby Ingersoll. Geographically Cambridge is close to a huge Canadian and northeastern US auto market.
Today, CGT creates polymeric film and vinyl sheeting for two main markets: automotive interiors and pool liners. The company exports almost 100% of its products to the US and Mexico.
"We're a polymer surface manufacturer. We are responsible for meeting the automotive OEM's defined customer haptics: that's understanding how the touch, feel and look of virtually all surface material in the car makes the customer feel," Richardson says. The material has the buttery-soft feel of leather, but with the durability, lighter weight and lower price point of a synthetic material.
The polymeric film process starts with a resin, which is melted and rolled. It comes out a thin-gauge film, five feet by six feet wide, in a rainbow of colours. By using special rollers it's possible to create a texture on the film.
CGT produces the material in Cambridge using a calendering method – a finishing process that smooths, coats or thins a material.
"Calendering is an older method that's good for producing strong and durable material," Richardson explains. An extrusion method is used at the newer plants in Texas and CGT's Global Innovation Centre in Changshu, China. There, CGT is "developing products for future… We share intellectual property with Canada and the US."
The polymeric film is sent in rolls to cut-and-sew operations, mainly in Mexico, then shipped to the US automotive seat manufacturer.
Two years ago, CGT built an $80 million, 250,000 square-foot plant in New Braunfels, near San Antonio, Tex. to serve the southern US and Mexico markets. That plant was expanded this year to 400,000 square feet. CGT continues to operate from its 500,000 square-foot plant in Cambridge. The plant in China is 500,000 square feet. CGT produces 60 million yards of polymeric film annually: 52 million yards for the automotive sector, with the remaining 8 million yards for non-automotive purposes.
"We're optimistic [about the future]. We've invested in new machinery and building space. The Texas plant is the most modern polymeric film company in the world," Richardson says. CGT's new facility there will see production currently being sub-contracted to firms in China and the US brought in-house.
He credits China as being a significant factor in CGT's growth over the past six years. "Fifty per cent of the size of CGT's growth is from China. CGT grew from close to $350 million in 2013 to more than $600 million today."
Global trade wars challenge the company's long-term strategies for growth. "We've become short-term in our planning because we are reacting to tweets and crises in other countries," he says. "To think that we can simply pass costs on is unacceptable to OEMs. We have our own challenges doing business in southwestern Ontario, such as the high cost of energy and the cost of maintaining employees."
And competition in the coverstock field is heating up. "In 2010 there were eight suppliers of our product globally to the automotive market. Today there are 19. Much of that has come on the back of exploding growth in China and India. There has been consistent growth in North America, as well," Richardson says. "We've become used to large international conglomerates in this industry."
Diversifying markets
Adopting a strategy to diversify markets is key to CGT's future. It's looking to expand into agriculture, marine and aerospace.
"Eighty per cent of our portfolio is in automotive," Richardson notes. "The other 20% is in pools, containment ponds and roofing membranes. Hopefully we can increase that portfolio to 35%. That would mitigate our exposure to global disruption out there. The Canadian dollar also has a profound impact [on global trade]."
The company continues to innovate. CGT is participating in an industrial research project with McGill University to develop the next generation of biodegradable plasticizers. The intention is to advance research into the development of green and non-toxic materials. The initiative is funded by Canada's MITACS Research & Innovation program.
CGT recently developed a calendered vinyl for Toyota interiors that contains bioplastics, replacing petroleum-derived coatings.
The company is registered to the ISO 14001 environmental standard and its sustainability efforts include recycling. Up to 4 million pounds of PVC are recycled at the Cambridge facility per year. CGT also recycles its solvents. "Eighty-nine per cent of all of the waste at the Cambridge facility is recycled or reused," according to Richardson.
What's in store for the future? CGT anticipates microbial surfaces will be in demand for car-sharing vehicles and is working on developing such materials. Scented coverstocks could enhance the car driving experience for some consumers and OEMs are keen to deliver.
How does a Canadian manufacturing company endure for 150 years? Richardson credits its people.
Building an organizational culture of employee recognition for exceptional ideas and performance can help, he wrote in The Globe and Mail. It drives employees to perform meaningful work and gives employers an opportunity to gather relevant metrics on employee performance.
Engaged employees are more likely to go above and beyond their role requirements, generating long-term value, ultimately increasing your knowledge capital while lowering turnover, and boosting productivity on average by 22%, Richardson says.
"I think our commitment to engagement is a profound contributor to helping our company reach the milestone of celebrating its 150th anniversary in 2019."
Engagement will help drive CGT forward in the coming years as it strengthens the Chaplin legacy and the company's position in the global marketplace.
Kim Laudrum is a Toronto-based business writer and regular contributor to PLANT. E-mail klaudrum@rogers.com.
This article appeared in the September 2019 print edition of PLANT Magazine.