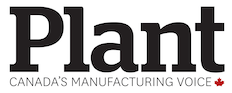 Sponsored Content provided by PLANT partners:
What you need to know when designing a gearmotor solution in five easy steps
A gear reducer is a way to increase the torque and reduce the speed of a motor. However, there are scenarios where finding the right reducer or delivering it in time might not be possible. eMotors Direct has partnered with Browning to create custom reducers for situations like these. We can even create custom gearmotors, an all-in-one combination of an electric motor and a gear reducer.
Gearmotors vs gear reducer + motor
There are advantages for either solution.
Gearmotors offer the efficiency of a combined electric motor and gearhead by reducing the mounting components between the two. This not only helps with energy efficiency but also extends the life of the equipment and is an overall shorter package.
However, having a separate gear reducer mounted to your motor has its advantages too. One of these advantages is that servicing is a lot simpler. If you need to replace or repair either component, you can easily do so without dismantling the whole system. For gearmotors, due to the nature of having a combined system, requires more work taking apart the components, and the oil must be drained.
There are many factors to consider when selecting a gearmotor. Whether you plan on purchasing a pre-engineered gearmotor or gear reducer, it is important to consider these factors and others when designing a solution.
We created a sophisticated but simple five-step custom gearbox builder that eliminates the guess work when designing a tailored gear reducer or gearmotor. You can design one in less than five minutes. Go to www.emotorsdirect.ca/builder.
How does this work?
The Gear Builder was designed with simplicity in mind. It asks you to answer a few questions and the algorithm will determine what parts are needed to configure the reducer that fits your criteria.
#1 What is your input?
A gear reducer reduces the speed and increases the torque of a motor, but in order to achieve the desired output, we first need to know our input. There are three scenarios to consider:
1) You already have a motor and all you need is a gearbox. Start off with the Gear Reducer Only option.
2) If you do not have a motor, you will either need a Motor + Gear Reducer or a Gearmotor.
3) We then need to know what horsepower you want to use.
#2 What is your desired output?
Once we know our input, we want to know what our desired output is. The two main criteria we need to determine are ratio and service factor.
Ratio (Output rpm). This is the measure between Input rpm and desired output rpm. Determine how much you would like to reduce your rpm by. Note that our calculations are based on 1,800 rpm input, this is the norm in the industry. When you reduce your rpm, you will inversely increase your torque.
Service factor. Ultimately, when it comes to moving parts, heat inevitably becomes an issue. Determining how long you need to run the motor will determine what components are needed to compensate for the operation.
#3 How is the motor mounted?
Now that we know input and output, it is time to determine how it is going to fit. Depending on the configuration up to this point, the options would vary based on the frame of the motor and gear reducer. But in this step, we would determine which position and mounting options are needed. Pick from the mounting options that best suit your setup.
#4 Backstop
Backstops protect against reverse torque runaways of inclined conveyors or elevated installations, and adequate provision for the safety of operational personnel. These are available in some configurations. The builder will indicate if it is available or not.
#5 Build it!
Once we have all these questions answered, the builder has everything it needs to build your custom solution. Within seconds, you will see the cost, build time, specifications and even a data package for your custom gear reducer. If everything is correct, then simply click Add to Cart and proceed to checkout. With our custom gear builder, a unique catalogue number is attached to the gearbox. This means, if you ever need a replacement, you can search the same catalog number and reorder it right on www.emotorsdirect.ca.
Credit: Wei + Ivy