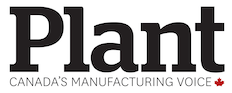 Every worker who performs lifting tasks is at some risk of musculoskeletal injury. About 75% of Canadian workers suffer pain due to a back injury at some time, accounting for about one-third of all lost work claims and 40% of all compensation costs.
Injuries will be reduced when employees apply these safe lifting techniques:
Wear lightweight, flexible clothing that won't easily tear, avoiding exposed buttons, zippers or loose flaps that could catch in the load; safety boots with toe caps and slip-resistant soles; and protective gloves.
Ensure the path is clear of obstacles, debris and slip hazards such as grease, oil, water and litter.
Warm up muscles with gentle stretches.
Test the load for shifting contents and weight. Use hoists, lift trucks, dollies or wheelbarrows for heavy loads.
Stand close to the load in the direction it will be moving, with feet wide apart to maintain balance. Use both hands, balancing the load evenly between both arms.
Lift with a comfortably straight, tightening abdominal muscles and bending legs so they do the work.
Lift smoothly, avoid jerking and keep the load close to the body, between shoulder and knee height.
Avoid twisting and side bending. Step or pivot, turning the whole body.
Plan where to set the load down, ideally on a raised platform that won't require any bending. Avoid placing loads directly on the floor.
Rest and alternate between heavy and lighter loads.
This article was provided by the Canadian Centre for Occupational Health and Safety (CCOHS). The not-for-profit federal corporation provides information, training, education and management systems to promote the health and safety of Canadian workers.