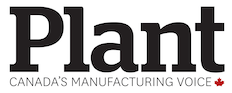 Thousands of Canadian workers are injured or permanently disabled by back injuries each year. It's fair to say every worker who lifts or engages in other manual material handling tasks is at some risk of musculoskeletal injury.
About three of every four workers whose jobs include manual materials handling suffer pain due to back injury at some time, accounting for about 33% of all lost work and more than one-third of all compensation costs. Employers can reduce injuries by ensuring workers prepare and plan for the lift while practising safe lifting and handling techniques.
As long as COVID-19 is a concern, workers must continue practising physical distancing (more than two metres) whenever possible and continue all safe work procedures while following these safe lifting tips:
Dress appropriately. Clothing should be flexible, tear easily and avoid exposed buttons, zippers or loose flaps that could get caught in the load. Add safety boots with toecaps and slip-resistant soles, and protective gloves.
Plan the lift. Clear obstacles and debris – such as grease, oil, water and litter – in the load's path.
Warm up with gentle stretches. This is especially important for occasional lifters that may not be accustomed to handling loads.
Test the load. Check stability and overall weight by pulling or sliding. Determine if the load is liftable without a lot of exertion. Workers should get help for heavy or awkward loads. When possible use equipment such as hoists, cranes, lift trucks, dollies or wheelbarrows.
Task-specific training
Specific handling and lifting techniques are needed for different kinds of loads or materials.
There's no correct way to lift so provide on-site, task-specific training that includes these general lifting rules:
• Stand close to the load facing the direction of movement.
• Place feet wide apart to maintain balance.
• Grasp opposite corners and balance the load evenly between both arms.
• The back should be comfortably straight, tightening abdominal muscles.
• Bend legs so they do the lifting.
• Lift the load smoothly, without jerking, keeping it as close to the body as possible.
• Keep the load in the middle, between shoulder and knee height.
• Avoid twisting and side bending while lifting. Step or pivot, turning the whole body.
• Plan where to set the load down, ideally on a raised platform that won't require bending down with the weight of the load.
Ensure workers take advantage of rest periods. Switch between heavy loads and lighter ones. They should rest more often when it's hot and humid or when it's cold, and take more time to warm up. Eventually safe lifting techniques will become good habits.
Regardless of the tasks, have workers wash their hands or use hand sanitizer before and after touching shared items, using equipment or when entering and exiting production areas. Review processes such as material pick-up, delivery and maintenance, then determine methods that avoid congregating or working in the same area.
Finally, step up the cleaning regimen. Develop a schedule for each work area, especially between shift changes, that includes cleaning and disinfecting all touched surfaces and equipment.
The Canadian Centre for Occupational Health and Safety (CCOHS) in Hamilton contributed this article. It provides information, training, education, management systems and solutions that support health and safety programs and the prevention of injury and illness in the workplace. Visit www.ccohs.ca.
This feature originally appeared in the October 2020 print issue of PLANT Magazine.