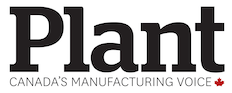 Around 150 Canadian renewable energy operations leaders took part in the Canadian Renewable Energy Association (CanREA) 2022 Operations Summit. The conference returned to in-person, after going virtual in 2021.
"It has been more than two years since we met in this forum and there is not enough time to unpack what we have all been through in the time since we were last together," said Phil McKay, senior operations director, CanREA. "I want to personally thank you for keeping Canada's wind, solar, and energy storage fleet operating during this time."
Panel discussions included CanREA's 2050 Vision; Human factors presentations; Advancing operations in Canada's renewable energy fleets; and Workforce development. Each had industry experts sharing their expertise to the audience. A keynote address on day two was led by Michael Levitt, founder & Chief Burnout Officer of The Breakfast Leadership Network, who led a session on how to Burnout proof your organization. Lunchtime presentations gave exhibitors a chance to briefly speak about new products and tools.
"What we can do today with solar, wind, and energy-storage equipment far surpasses what our electricity system has seen in the past century, and we are limited only by our creativity to think beyond the mere replication of the status quo and to form a new system, using the experiences we have gained at the leading edge," said McKay.
Networking was a big part of the event, as many attendees have not been able to meet in-person. Over a dozen exhibitors filled the exhibit hall, which was the meeting place during networking sessions and was busy for the entire two days.