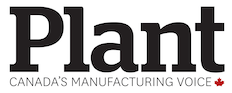 The conference put on by the Canadian Renewable Energy Association (CanREA) brought together over 1,100 industry professionals to discuss and learn about renewable energy. One of the attendees was Ontario Minister of Energy Todd Smith, who spoke with CanREA's staff and board members.
Over 100 exhibitors took part in the trade show portion of the conference, with attendees, exhibitors, sponsors and CanREA members getting an opportunity to network face-to-face for the first time in a long time. The exhibit hall contained a presentation theatre, which provided short 20-minute presentations.
The conference was kicked off by CanREA launching its 2050 Vision. Plant covered the announcement here: plant.ca/general/canrea-issues-a-call-to-action-for-electricity-sector-decision-makers-234333/.
"Getting to net-zero by 2050 will require Canada to build out wind energy, solar energy and energy storage at an unprecedented scale and speed," said Robert Hornung, President and CEO, CanREA.
Other keynotes included Growing wind energy, solar energy, and energy storage in Canada; and 100% clean electricity by 2035: The clean power pathways project preview.
A selection of sessions looked at all aspects of the renewable energy industry. Sessions included: The future of market-based renewables: Lessons learned from Alberta; The road to net-zero by 2050: Opportunities for electrification in Canada; Renewable energy partnerships with Indigenous communities; Green hydrogen as a driver of renewable energy development; Do we have what it takes? Strengthening Canada's renewable energy supply chain; International lessons on regional transmission and market integration; and many others.
"Alberta has seen a remarkable burst of growth in renewable energy projects," said Dale Nally, Associate Minister of Natural Gas and Electricity.
The conference closed with a plenary session on What are electricity system decision makers doing today to prepare Ontario for the electricity system of 2050?

"The system we all depend on must be able to respond to the increasing demand for electricity," said Lesley Gallinger, Independent Electricity System Operator President and CEO. "There's a lot to be done."