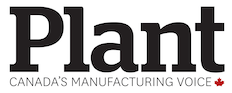 LONGUEUIL, Que. — Innergex Renewable Energy Inc. has acquired Ledcor Power Group Ltd.'s 33.3% interest in Creek Power Inc., a company that indirectly owns three BC hydro facilities.
Innergex now has sole interests in Fitzsimmons Creek (7.5 megawatts), Boulder Creek (25.3 megawatts) and Upper Lillooet River (81.4 megawatts) hydro facilities as well as a portfolio of projects. The Quebec-based owner and operator of several renewable electricity facilities that include hydro, solar, wind and geothermal, already owned the other 67.7% interest in Creek Power Inc.
"This transaction gives Innergex a 100% stake in three hydro facilities that it already operates and for which long-term electricity purchase agreement are in place with BC Hydro for remaining periods of 32 to 39 years," said Michel Letellier, Innergex's president and CEO.
Innergex has interests in 64 operating facilities with an installed capacity of 1,642 megawatts, including 34 hydroelectric facilities, 25 wind farms, three solar farms and two geothermal facilities.