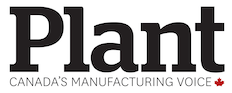 Unfortunately, it is safe to say that the current supply chain challenges are not going to be resolved anytime soon.
Predictions made in publications such as Forbes and the Wall Street Journal in late 2021 suggested that the shortages will ease by end of the second quarter in 2022.
All signs encountered are that we are in for at least another 12 months of uncertainty, or possibly more, as world events continue to impact an already-battered global supply chain.
Additionally, initial shortages caused by shutdowns due to the pandemic have now been prolonged on account of staffing shortages.
Therefore, we need to get accustomed to dealing with both predictable and random supply chain shortages.
Moreover, taking a short-sighted approach to dealing with them, including slowing or backing off on sales efforts, creates more risk rather than mitigating the risks we know.
During a discussion with a CEO of a Fortune 1000 company in late 2021, when asked how their sales were, he responded, "We've slowed down our sales with all of these supply chain shortages — production just can't keep up."
Not 16 months earlier we had been in discussions about expanding his business opportunities in Mexico, where he had little presence but tremendous opportunity.
This seems to be a common theme amongst the executives, particularly amongst manufacturers; "Let's slow down sales and ride this out."
Seems logical in the short term: after all, we don't want to miss commitments to
our customers.
Here are five suggestions for a different approach, one that will set you apart from your competition (who are also backing off their sales efforts) and keep your customers (and
orders) intact.
Change your pricing: Rather than spread little supply amongst your existing customer base, rid yourself of bad customers. Say goodbye to those who don't pay on time, that make unreasonable demands, or that don't align with your growth objectives.
Ration your supply: For the customers who remain, ration your available supply amongst them without charging a premium for doing so. Make it clear that your policy is to share equally amongst your top customers, rather than give supply to the highest bidder. Your honesty will
be appreciated.
Change your contract language: Update the terms behind supply; expand your definition of force majeure and create pricing terms that provide you with more cash upfront to fund unpredictable supply costs.
Entice larger order sizes: Adjust your pricing to entice customers and prospects to make larger buys over longer periods of time. This provides you financial stability while ensuring fewer customers have the desire to engage with your competition.
Push new products: Take the opportunity to dust off low-selling products that you can obtain supply for, revitalize marketing efforts, and have your sales team begin assertively introducing these new products into the market. Position these as an option for replacement of short-supply products.
Not to mention looking at alternate supply channels (i.e., near-sourcing) and new material or processing alternatives.
The good news is that these supply shortages are continuing to force our hand on being innovative. When you engage your sales, operations, and supply chain teams on a mission to expand sales during supply-restricted times, you force them to think and act differently.
This is the basis for innovation at its finest, so don't pull back on your sales. Push forward to seek new opportunities. Your customers and prospects will appreciate your innovative ideas and willingness to offer them options rather than ultimatums.
Best of all, your competition will continue to lose ground as you acquire new customers and expand into new territories.
___________________
Shawn Casemore helps companies accelerate their growth. To learn more, visit his web site at
www.shawncasemore.com.