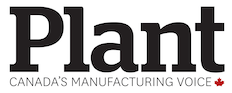 It's always difficult to climb into the crow's nest in the midst of a storm, but it's the most important time for a business leader to do exactly that in order to get a better view of what lies ahead.
In this context, Ben was speaking as the CEO of a successful manufacturing company based in the B.C. lower mainland. He was referring to what seems to be life as usual for most manufacturers. However, his advice is even more relevant today as the sector reels from soaring cost pressures, supply and labour shortages, and disruptions caused by the pandemic, trade tensions, and new geopolitical conflict. So, as the headwinds blow and the waves crash, what are the key trends that are going to shape the course of manufacturing in Canada, and the world, over the next three to five years? Here are six hazards to look out for.
First, there is no end in sight when it comes to supply chain disruptions. A few years ago, manufacturers were worried about accidents, weather events and security threats. They are all still very real, and perhaps more pressing than ever, given the increase in cyber threats. Then COVID-19 hit, and manufacturers needed to respond to shifting patterns of customer demand, production slowdowns and closures on the part of suppliers, and shortages of critical components resulting from the pandemic. Those threats are still with us. It's also unlikely that supply lines will snap back to normal once the pandemic subsides. Many suppliers and shippers have been reticent to invest in expanding service, focusing instead on higher value product lines and benefiting from inflated profit margins.
Labour and skills shortages are a second challenge that will be with us for some time to come. A quarter of all workers currently employed in Canadian manufacturing will retire within the next ten years. New entrants into the workforce will compensate for only about a fifth of those retirees. At that rate, manufacturers will need to boost productivity by more than two per cent per year just to maintain current levels of production, let alone grow their business. That means more automation and higher demand for employees with digital and technical as well as manufacturing skills. Manufacturers will be competing with every other sector of the economy for talent. And, they will be paying much higher rates of labour compensation in order to attract and retain the talent they need to compete and grow.
That brings us to inflation. Labour shortages are pushing up wage rates. Supply chain disruptions are driving up both input and output costs. But that's not the whole story behind rising prices. Government stimulus measures during the pandemic lowered borrowing costs and inflated consumer demand as well as property prices. Now central banks around the world are tightening and governments are beginning to reduce stimulus spending. There's going to be a fine balance required in both monetary and fiscal policy not to tip major economies into recession.
Higher interest rates are designed to tackle inflation by cooling off consumer spending. However, they are likely to have little impact on inflation driven by supply side factors. Manufacturers are being caught in the middle. Costs of doing business will remain high and are likely to rise further as a result of the conflict in Ukraine. Meanwhile, customers will see their spending power diluted by inflation, higher borrowing costs, and greater fiscal restraint. Bottom line, competition is going to get a lot fiercer as profit margins shrink.
Lower profits mean greater cash constraints and lower levels of investment in R&D and equipment, just at the time when manufacturers will need to make significant investments in more environmentally sustainable and less carbon intensive processes and facilities. Governments around the world have committed to achieving significant reductions in greenhouse gases over the next ten to fifteen years, and most OEMs have followed suit.
Customers, investors and the general public will hold them to account, even if the path to net-zero is disrupted by energy shortages along the way. Decarbonization in manufacturing will take a number of forms, from net-zero facilities to electric vehicles to circular manufacturing. The carbon footprint of logistics and supply chains will become a key factor determining manufacturing investment, product mandate, and supplier selection decisions. Product value and pricing will be subject to carbon discounts in the market, as well as to higher carbon taxes and stiffer regulations by government.
Meanwhile, the pace of innovation will continue to accelerate as advanced digital, materials, and production technologies lead to new competitive capabilities, new products and processes, and new business models for manufacturers. Manufacturers will need to turn to more automation and AI-based solutions to deliver the customization, value, and productivity improvements required to overcome labour shortages, compete and grow. Market opportunities will open up for new products and entirely new industry sectors (particularly in the fields of health care, food production and transportation). But the pace of disruption will also accelerate, and suppliers that are dependent on outmoded products or manufacturing processes will need to adjust quickly or see their business shrink, sometimes overnight.
It all depends on customers at the end of the day. And manufacturers can expect them to be more discerning than ever before. As always, they'll be looking for the best available products at the lowest cost. But, they will also be more demanding when it comes to personalized products and services, quality control, environmental footprint, ethics, ownership and corporate governance, and traceability throughout the supply chain. Governments, investors, and public stakeholders will also become more demanding. They, too, will expect to see their requirements built into how manufacturers and supply chains operate.
Scary stuff, or is it? How can manufacturers steer their way through? Clearly, by being aware of these potential market and supply chain risks, what they mean for their business, and becoming more proactive in managing them. Next, by focusing on their core value proposition, understanding that their business is not getting product out the door, but providing solutions for their customers, or even better for their customers' customers. And finally, by building the capability to pivot rapidly to take advantage of new business opportunities as they arise.
Technologies can provide tools that will help, but the strategic direction must be set by manufacturing leadership. In addition, management will need to ensure people and processes are in place to execute well.
_____________________
Jayson Myers, the CEO of Next Generation Manufacturing Canada, is an award-winning business economist and advisor to private and public sector leaders. E-mail jayson.myers@ngen.ca.  Visit www.ngen.ca