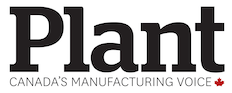 It was one of the largest technology product recalls in history and raised additional safety concerns about the global power standard for mobile devices.
The estimated price tag for the 2.5 million Samsung Galaxy Note 7 smartphones recalled worldwide last year due to fires resulting from a flaw in the lithium ion (Li-ion) battery is estimated at more than US$5 billion.
Samsung isn't alone. In 2006, millions of Sony-made Li-ion battery packs were recalled after several hundred overheated and a few caught fire. Then in 2013, Boeing grounded its entire fleet of the next-generation 787 Dreamliners after lithium batteries on two of the aircraft caught fire.
With all the safety issues why are these batteries the industry choice?
"They're simply so much better than anything else out there," University of Cambridge Professor Clare Grey told the UK's ITPRO blog last September. In other words, longer lasting and more charge for the batteries' size and weight.
The Li-ion industry is growing rapidly. The batteries power everything from mobile devices, cars and household appliances. According to Bloomberg New Energy Finance, the Li-ion market will reach at least $250 billion by 2040.
That figure is good news for one Mississauga, Ont. company leading the global charge in Li-ion battery development. Electrovaya Inc. is hoping its safer, green proprietary technology will overcome all safety concerns and become the industry standard across many sectors, particularly for industrial applications.
"We want and are positioned to become Canada's next technology giant," says Sankar Das Gupta, Electrovaya's CEO. "Our revenue could substantially increase in the next 12 months with large potential growth."
Growth trajectory
On the surface, that may appear to be a stretch goal, but if the past 12 months are any indication, it's well within reach. The company's steep growth trajectory started in early 2016 when it inked a deal to purchase the European Union's largest Li-ion battery plant, constructed to supply the demand for power cells for auto giant Daimler AG's electric cars. Daimler decided to close the 150,000-square-foot facility near Dresden, Germany due to tough environmental regulations and insurmountable competition from cheaper Asian imports.
But Das Gupta, with the help of Export Development Canada (EDC), was able to work out a $1.4 million deal that solidified Electrovaya's global footprint and gave it worldwide access to leading-edge technology.
"It was a perfect marriage and a win-win for both parties," says Das Gupta. "It was felt that our technology was the white knight that could save the plant and keep jobs in Germany."
One hundred jobs to be exact, with an additional 50 employees at its factory in Mississauga, all focused on developing innovative electric solutions for both vehicles as well as stationary power.
Since signing the acquisition, the company is working on deals that over the next four years are potentially worth almost 10 times its gross revenue from the past five years combined.
The marriage of technology – its patented non-toxic, "green" manufacturing process with trademark ceramic separator acquired in the German deal – delivers a competitive advantage.
Electrovaya's cells are cheaper to manufacture than most in the industry and can surpass even the most stringent environmental regulations. Battery life between charges lasts almost twice as long.
"We believe manufacturing lithium ion with toxic chemicals is a fundamental design flaw," Das Gupta says. "That's why we think our breakthrough clean technology could give us a major competitive advantage."
Power solution
The company's proprietary ceramic separator, which withstands extremely high temperatures, has also boosted the company's competitive position while extinguishing the safety concerns that have plagued other manufacturers. About 20,000 Mercedes Smart cars powered with the patented SEPARION separator have no safety issues. Adding to the innovative business mantra, Electrovaya has developed a modular battery cell design for use across multiple industries and sectors, in addition to a battery management system that boasts well-engineered software and hardware.
"It's like Lego blocks and helps us diversify our markets so we aren't reliant on just one customer," Das Gupta adds.
The company's clients are truly global with the main markets being in the US and Europe. Electrovaya has worked with many global groups including Chrysler, NASA and steel giant Tata.
Its modular approach has helped it develop a new forklift Li-ion ceramic power solution, ELivate, that Electrovaya believes could revolutionize the industry.
"Everyone with a plant needs better forklifts and our solution is a Li-ion ceramic battery drop-in replacement for lead-acid batteries that can't keep up to the demands of today's warehouse and logistics environments," says Das Gupta. "Increased demands on operational efficiency, 24-hour operations and more advanced vehicles, make a case for better energy solutions. Our ceramic battery may offer up to six times the life cycle of existing lead acid solutions and up to twice the life cycle of Li-ion products."
The company has partnered with forklift manufacturer Hyster-Yale and is working directly with forklift end users to replace lead acid batteries in industrial applications.
One problem the company will have to figure out is finding money to fuel growth.
"That's our biggest challenge right now," says Das Gupta. "We have significant interest in our products and our growth will be limited by the amount of working capital we have."
Overcoming that challenge may lie in Electrovaya's innovative vision of combining perseverance with additional support from Export Development Canada (EDC). The company is currently looking at possible additional acquisitions in Japan.
Das Gupta says that as the world moves from fossil fuels to electric, how to generate electricity and use it is known, but how to deliver it cost-effectively and efficiently is another matter.
"Electrovaya's Li-ion ceramic battery could be a great way to deliver such electricity," Das Gupta says. "This battery is like solar energy at night, wind energy during calm days and gasoline for cars, forklifts, buses as well as other vehicles. It's mobile power everywhere."
Li-ion is the holy grail of the missing piece of technology to address climate change, he adds.
"A little bit of luck and a lot of perseverance and suddenly, right here in Canada, we now have the keys to the Holy Grail and we believe it happens to be the cleanest and greenest technology available."
Nevertheless, Das Gupta admits taking on giants like Samsung and Panasonic is akin to a very difficult race where the competitors are strong.
"The future is all about energy storage and whoever wins this battery race will be the next major global technology company," he says. "My goal is to make Electrovaya the next global technology company from Canada."
Jeff Brownlee is an Ottawa-based communications specialist and business writer.