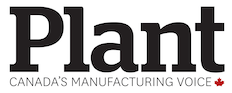 Laying the foundation for a successful maintenance and reliability (M&R) program in a new facility requires building blocks to maximize the value of the assets.
Done right, there are significant benefits: assets will be commissioned with maintenance programs in place; capturing history and cost from day one will facilitate reliability analysis; risk-based inspection and a rigorous inspection program for all regulatory equipment will ensure compliance; and maintenance managers can properly plan their preventive maintenance budgets.
Two experts from Suncor Energy Inc. in Alberta addressed this subject in a presentation to maintenance pros at a MainTrain conference in Vancouver. Both Sridhar Ramakrishnan, a reliability improvement manager at Suncor's Sarnia, Ont. refinery, and Saigopal Visvanathan, an asset strategy lead based in Calgary, are professional engineers with many years of maintenance practice who feel strongly about the need for a team that includes people from operations, maintenance and reliability. They provide input into design reviews, ensure proper turnover of engineering documents to stakeholders, provide support to commissioning and start-up teams, develop M&R foundational work and turn it over to stakeholders before commissioning and start-up, and assist stakeholders in implementing the programs.
Master data
The team identifies the maintenance-significant assets that involve the tracking of cost and history; assigns criticality for all assets; and creates master data for all significant assets, identifies spare parts for them, creates stock codes and a bill of materials, and links stock codes to bill of materials in CMMS.
The team must also set up an inventory control strategy for the spare parts, perform RCM analysis for critical systems and develop basic care for all assets, procedures and check sheets. Finally, preventive maintenance programs must be developed for CMMS.
There are challenges. Getting the project team on board is critical. It's also important to pay close attention to lifecycle costs, spare parts inventory, operability and maintenance. Other challenges include a complex review process for asset strategies, inconsistent use of templates and formats, and resource constraints.
To overcome challenges, they suggest concentrating on communications and coaching, while practicing patience and perseverance.
It's also a good idea to develop a feedback process that addresses gaps and keeps track of "lessons learned" from the site to improve deliverables for future projects. Developing a controlled process for managing the changes is vital.
There are several critical success factors: getting senior leadership support; including the M&R foundation work in the project charter; helping stakeholders understand the M&R foundation at the project stage is only a basic framework, and provides opportunities for further improvement in the future; having a small core team of people with the right skills, collaborative mindset and experience; and communicating effectively at all times.
Their final bit of advice? Keep it simple.
This article is excerpted from the presenters' technical paper, Setting up M&R foundation for new facilities. MainTrain is convened by the Plant Engineering and Maintenance Association of Canada (PEMAC).