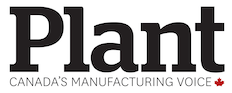 Canada at war: highlights from PLANT in the 1940s
By Joe Terrett, Editor
Government
Manufacturing
With the outbreak of the Second World War in 1939, Canada was challenged to create a strong industrial base almost from scratch.
This is a significant year for PLANT Magazine. It marks 75 years of service to Canadian industry. When the first issue landed in 1941, it represented a change in name from Heating, Cooling & Piping and a new readership focus. PLANT Administration targeted busy executives in positions of authority over industrial plants and institutions at a time when Canada had been at war with Germany and its Axis allies since 1940.
Manufacturing activity had increased 31% from 1940 to 1941 and by 1943, 75% of all exports were war-related.
The Canadian War Museum notes government had taken full control of the economy, and turned it into a weapon of war. It established C. D. Howe's Department of Munitions and Supply, and the Wartime Industries Control Board in 1940, then applied tough wage and price controls in 1941. Britain got interest-free loans, was given war supplies in January 1942 and surplus production was donated to Canada's allies through the Canadian Mutual Aid Board.
Finding production efficiencies was key. Teatime, for example, would be conducted with handless cups. It was noted 9 million of them could be produced in the same time 3 million cups with handles could be made.
Such were the conditions when PLANT, in its March 1942 editorial, warned manufacturers that they would be "squeezed." It called on management "not to lose any time in figuring ways to prolong the life of present equipment wherever possible, arrange substitutes for a swiftly growing list of things formerly considered necessities, find new ways of doing things faster and better, develop even finer labour relationships than have existed in Canada in past years, pay ever-increasing attention to the health and morale of workers, raise efficiencies to points previously considered impossible, and at the same time, while doing all of these things, cut operating costs to the lowest consistent point."
Notable economies
The key reason was to aid the war effort, but there was a second one – to ensure Canadian business continued to operate under its own power without subsidies and "resulting outright state control."
PLANT's call for industry to be more efficient is as relevant today, but there were other, unique issues to deal with during wartime.
The article Cost-cutting Milestones in Canadian Industry and Business describes "notable economies" put into practice to offset the squeeze between price ceilings and wartime expenses. An example cites how biscuit manufacturers were saving paperboard. They eliminated small cartons and standardized on a minimum size; reduced the size of inside flaps; reduced the size of waxed and glassine paper by ½ in. to 1 in.; standardized cracker caddies and corrugated boxes for bulk goods; packing biscuits, cookies or crackers not less than 12 to a container; and allowed grocers a premium up to the original cost of corrugated shipping cases when they were returned.
Canners were saving tin plate by using smaller cans for food items.
In the June 1942 issue, Caution needed in blacking out warned that painting out factory windows was resulting in a lot of broken glass. The black paint stopped the sun's rays and converted them into heat, and without sufficient room to expand, the windows, especially large sheets, would break.
"The more translucent the pigment and the lighter the colour of paint, the less chance of breakage exists," it advised.
With many young men heading to the war theatre, manufacturers were hiring more women, but Wolves Howl — and whisper too warned management that saboteurs were attempting to disrupt the war effort by spreading false rumours of immoral conditions in Canadian plants. This was interfering with hiring at a time when workers were needed to meet the escalating need for war materials.
But even during the dark days of the war, PLANT was looking ahead to the end of the conflict in its November 1942 issue, noting "rehabilitation of industry, relaxation of wartime government controls and an intensive employment program are some of the main problems facing Canada in the post-war era of reconstruction…"
Dr. Cyril James, head of the committee on reconstruction noted the following: "The rehabilitation of Canadian industry will involve changing machines, changing tools, getting additional raw materials and perhaps changing the source of supply. It may mean the deliberate decision to abandon certain plants, or it may involve the rehabilitation of these plants so that instead of producing explosives they can produce silk stockings, or instead of producing tanks, they can produce washing machines or refrigerators."
Post war practices
Five Musts for After the War listed:
• Government must relax wartime controls.
• Industry must be reshaped for peacetime production.
• Every able and wilting worker must have a job.
• There must be a programme of publicly financed construction projects.
• Men and women must be educated for business trade they wish to enter.
At war's end in 1945, the Wartime Industries Control Board was dissolved and as the decade concluded, PLANT's December 1949 editorial was back to practical matters, arguing the benefit of good public relations and identified its best agents as employees. "If they like their work, like their company, admire the men who run it, and think the products are good, they are good will ambassadors of incalculable value."
Such wisdom is applicable today as manufacturers short of employees with needed skills use social media, reviews and other PR tools to attract talent.