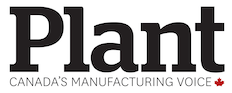 The 1990s was a decade consequence for Canada. In 1990 Manitoba and Newfoundland failed to pass the Meech Lake Accord, crafted to get Quebec to sign on to the amendments to the Constitution of Canada in 1982 (patriating its control from Britain to Canada). This led to a second Quebec referendum on sovereignty in 1995 that the "no" side just won by a 50.6% majority.
Economically Canada sank into recession in the early 1990s and ushered in a period of high unemployment. But on the trade front, the North American Free Trade Agreement (NAFTA) between Canada, the US and Mexico, signed in 1992 and came into force on Jan. 1, 1994, was symbolic of the global movement to reduce barriers and open up international trade.
The Jan. 20, 1992 issue of PLANT, Canada's Industrial Newspaper, reported in Big changes '92 outlook that the job situation was bleak by the end of 1989. Canada's industrial sector had lost 305,000 jobs, or 15% of the manufacturing force, reducing the total to about 1.8 million.
More than 2,000 manufacturers had closed over the previous three years and the Canadian Manufacturers'Association (CMA) predicted 1,000 more closures and the loss of another 100,000 jobs.
The trade focus wasn't all global. In CMA push on earlier date to breach trade barriers (same issue), the trade group representing Canada's manufacturers called for an end to interprovincial trade barriers by 1993. Indeed, such a move made sense. At that time, Canada absorbed 72% of domestically produced goods and services.
International Trade Minister Michael Wilson, speaking at a CMA conference on internal trade, stressed that it was imperative the country remove "the hundreds of artificial trade barriers that are costing Canadian customers billions of dollars every year." CMA estimated that cost to equal about 1% of GDP or $1,000 a year for a family of four.
It took almost a quarter of a century for the provinces to agree on an internal free trade deal. In July this year, the premier signed the Canadian free-trade agreement (CFTA) covering most goods and services. How effective it will be depends on how many exceptions are agreed to.
As for NAFTA, the Sept. 22 issue of PLANT notes in Battle lines drawn on new free trade fight that business and labour were on opposite sides of the agreement. Signed in August, it set the stage for a federal election that followed in October.
NAFTA had the support of the CMA.
"The best terms of trade are free trade, said CMA president Stephen Van Houten. "NAFTA means more opportunities and greater potential wealth for Canadian manufacturers and businesses in general."
Most other business groups supported the deal, which would create a free trade zone encompassing 360 million people and US$6 trillion in goods and services per year.
PLANT reported in its Jan. 18, 1993 issue that Canada was doing all right under free trade. Canadian manufacturers increased their share of the combined $3.16 trillion market with the US to 7.3% from 6.6% in the 1985-87 period, and 6.7% in the 1981-83 period, even as their share of the domestic market slipped from 66.3% in 1981-83 to 59.3% in the 1989-91 period. But Canadian producers more than made up for the drop by grabbing 11% of the new business that came along since the FTA was signed.
NAFTA's opponents feared jobs would flow to low-wage Mexico. CMA's chief economist Jayson Myers warned Canadian companies would have to compete with Mexican producers regardless of whether or not NAFTA was ratified. "Just because we're facing competition, we can not put our tails between our legs."
Wage differences only offered Mexican plants a 4% advantage, but wage costs represent just 12% of the total cost of Mexican-made goods. He said Canadians can make up that gap by taking advantage of their productivity, which was "much higher" than Mexico's.
Ironically, Jean Chretien won the 1993 election for the Liberals, who were against the FTA with the US under John Turner. Chretien had even campaigned not to pass NAFTA unless changes were made. The US refused to make changes, but Chretien's government implemented the deal anyway.
Today NAFTA is under attack by both the US Democratic and Republican candidates. Both want to reopen it.
Donald Trump, the more militant Republican nominee, has called it "…. the worst trade deal maybe ever signed anywhere, but certainly ever signed in this country." And he's threatening to renegotiate it or tear it up.
Whether or not NAFTA survives the US election whirlwind will depend on the winner.